How to enable download a solution report
1. Go to Manifests page:
https://smartmove.solbox.it/app/manifests

2.
Click into the manifest name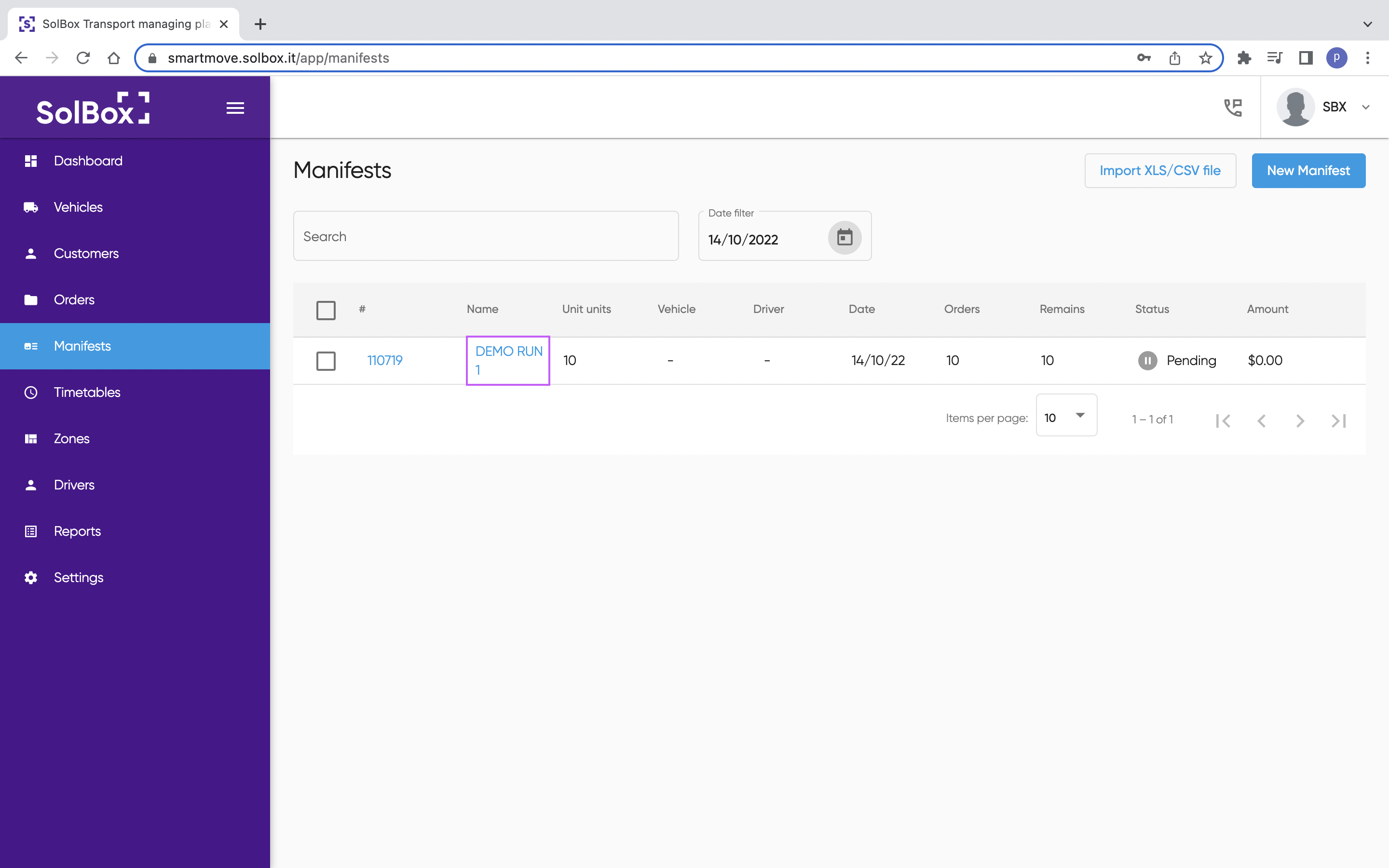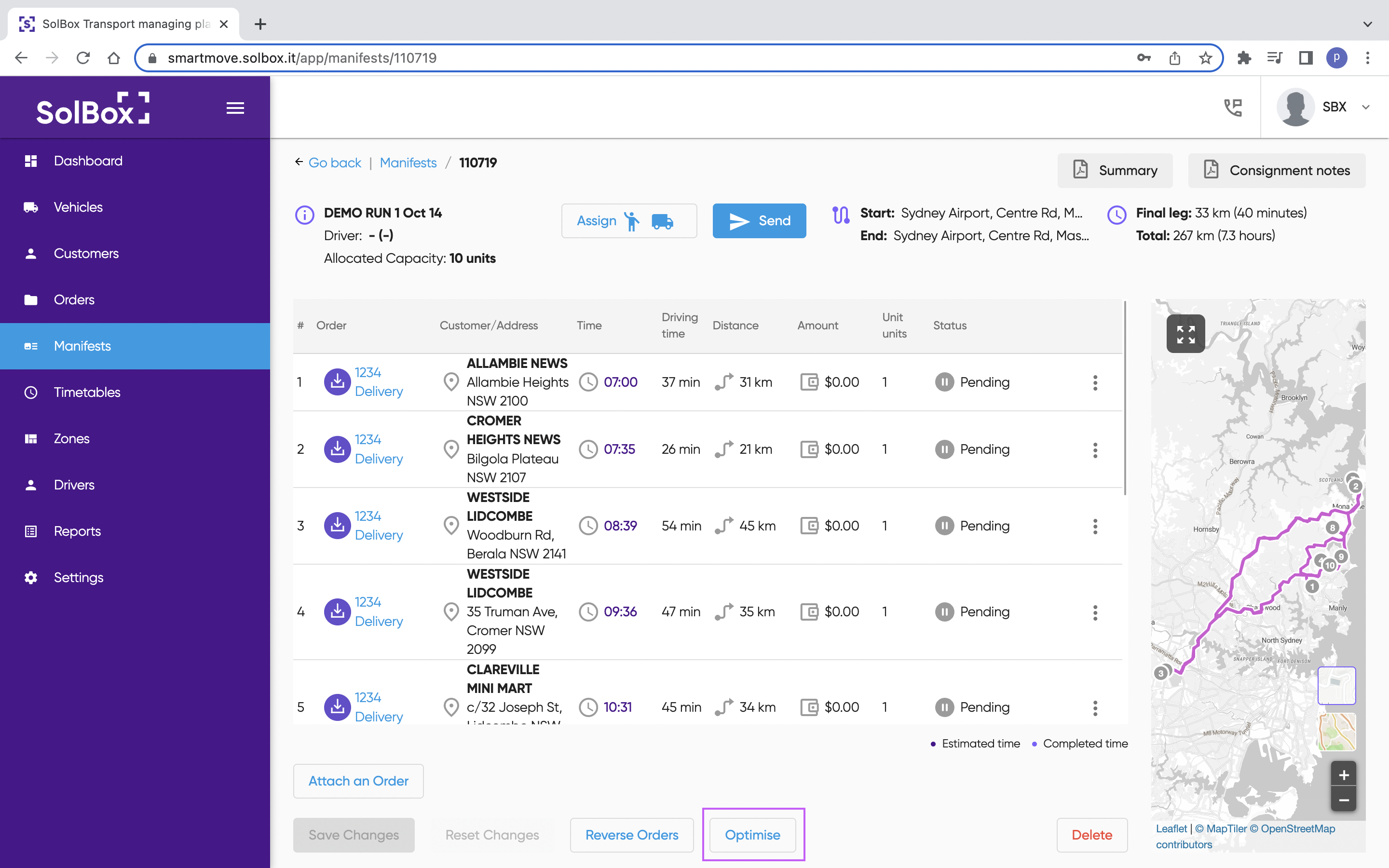 4.
Click to expand "Show details"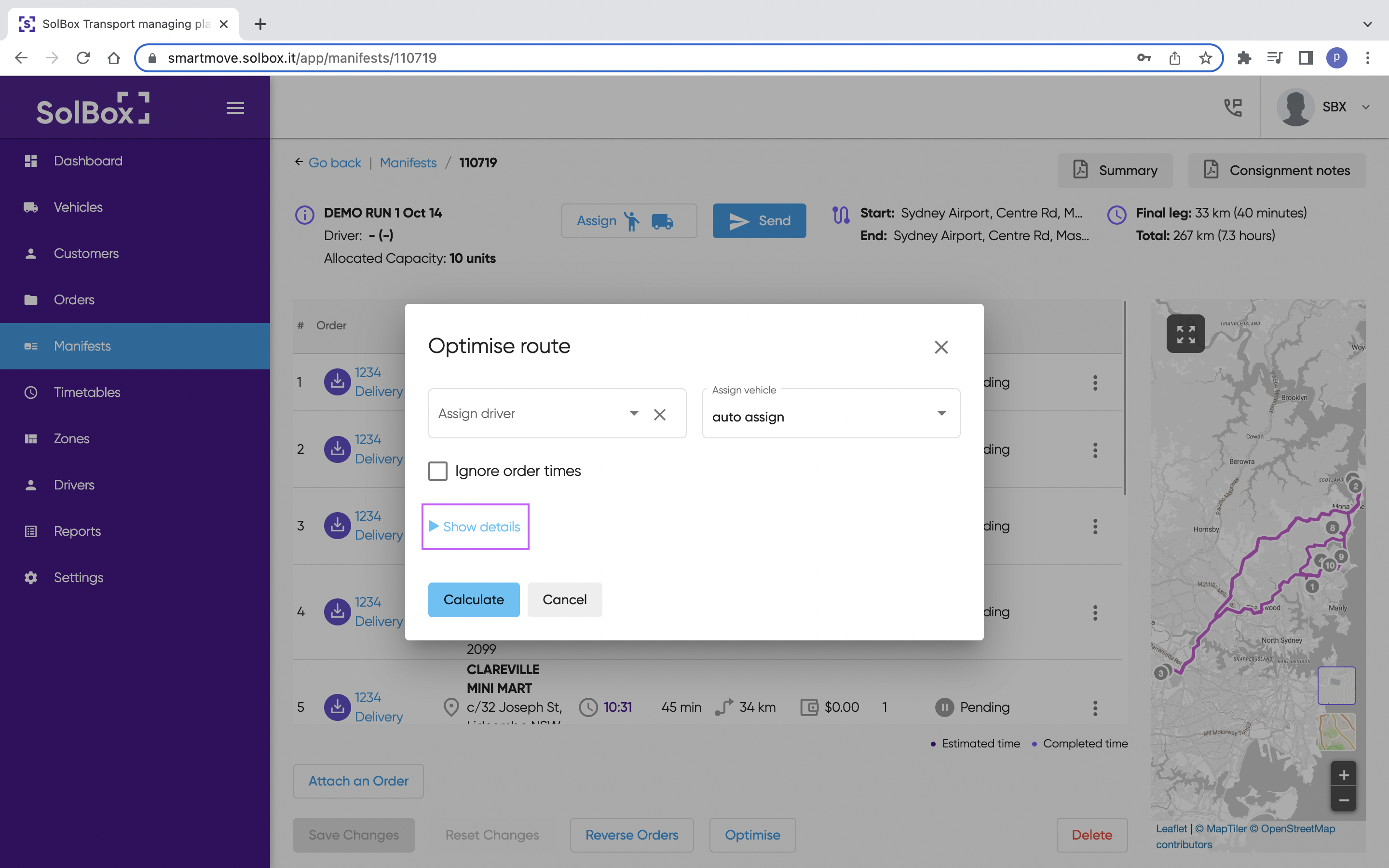 6. Tick "Create Excel file with solution" and click "Calculate"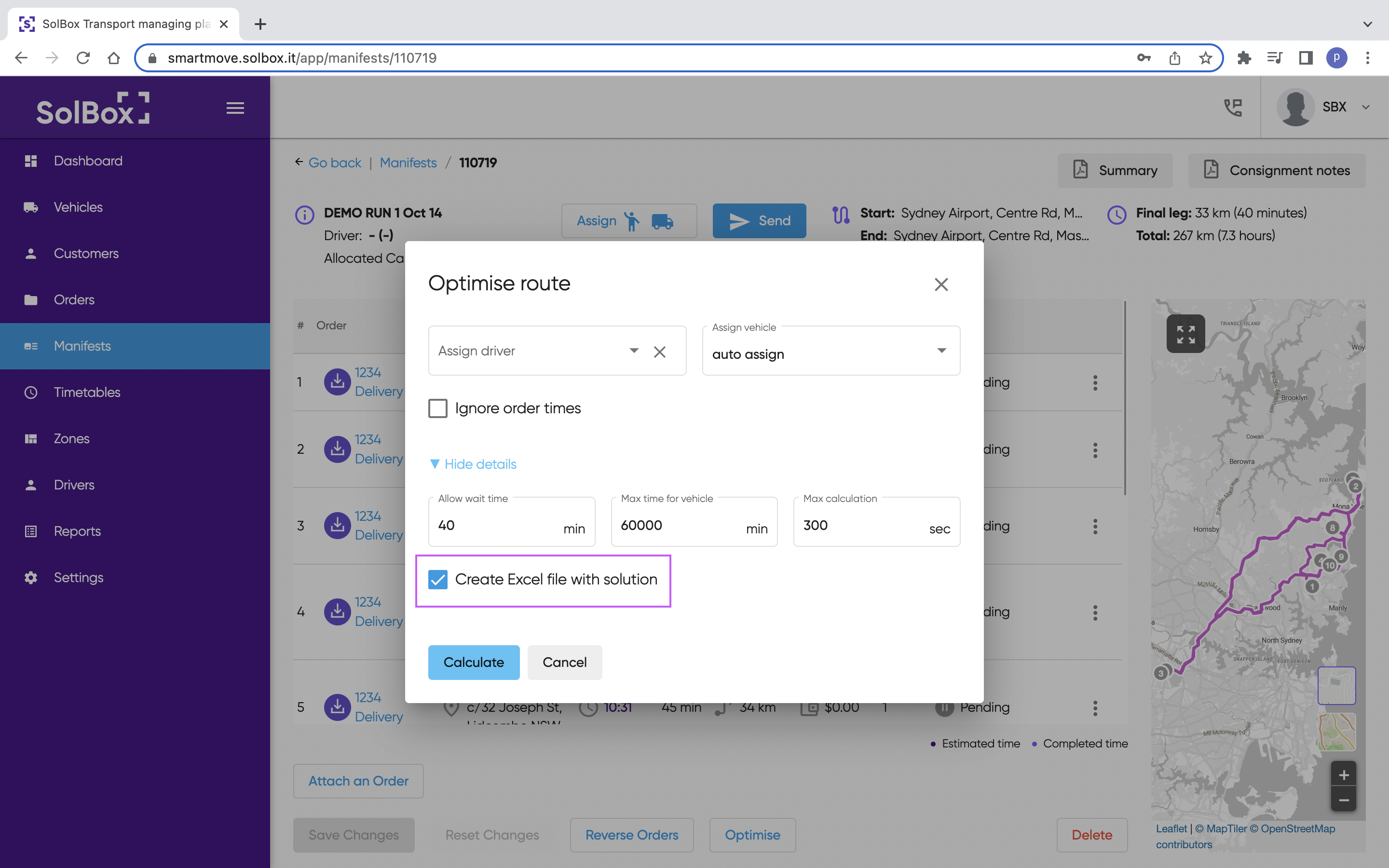 7.
Excel file "solution.xlsx" will be automatically downloaded or click "

solution.xlsx

", located at the bottom of the pop-up window.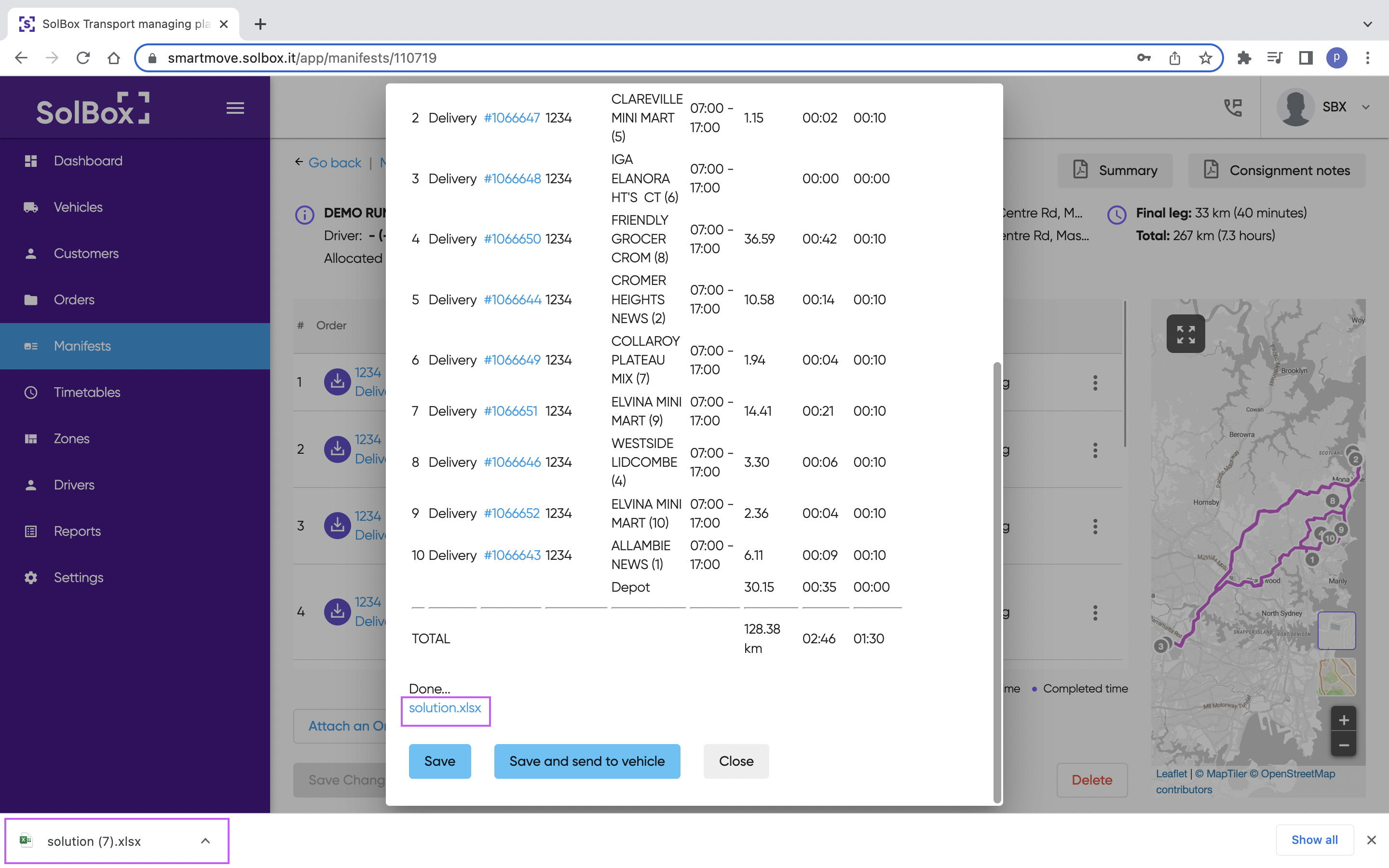 Related Articles

Reports

Reports in SolBox can be created via the reports menu on the left side control panel. ​There are 7 types of report: Delivered Items Delivered Orders All Orders Tare Tracking Invoicing Report XDoc Con Note Report OBD Alarms Report Some reports are ...

Driver app "SmartMove" Installation

Installation for Apple IOS 1. Download the app Download by QR code Download by link Apple iOS Download Go to App Store and search " SmartMove" > click "GET" 2. Allow the app to access the device's location Recommended: Select "Allow While using App" ...

Trouble Shooting: Driver App

Try the following steps if an app installed on your phone has any of these problems: Not syncing. Crashing. Won't open. Won't respond. Isn't working properly. After each step, restart your phone to see if it fixed the issue. Step 1: Check phone/app ...

How to import Excel file

Importing Excel using SolBox Excel template. SolBox platform only allows the SolBox Excel template to be processed. Click here to download the template.​ Green columns are mandatory. 1. Import from ...

API

API import is available through the SolBox API protocols and documentation which can be utilised here - for more help on an API integration current or new please raise a ticket with SolBox Support. The key calls of API request are: SaveOrderWithItems ...