Main page
Assigned Manifest page
You will see "Assigned Manifests" page with 2 menus: "TODAY" which is today manifest and "ALL" which is all manifests that this user has been assigned before. Click into the manifest that you want to work on.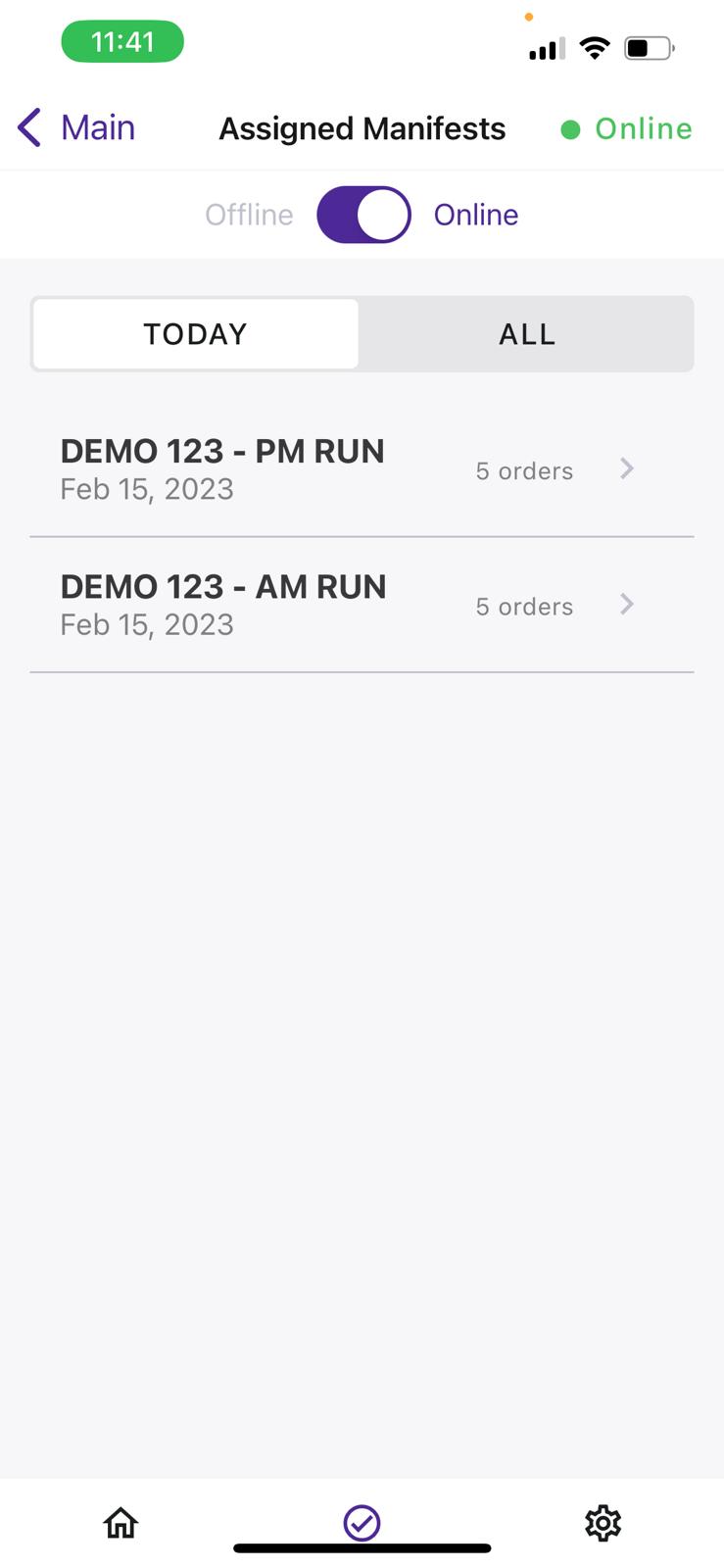 Manifest - MAP
After clicking into the manifest, you will see 2 menus: "LIST" and "MAP"

MAP is showing all orders in a map. You can see order locations in the manifest.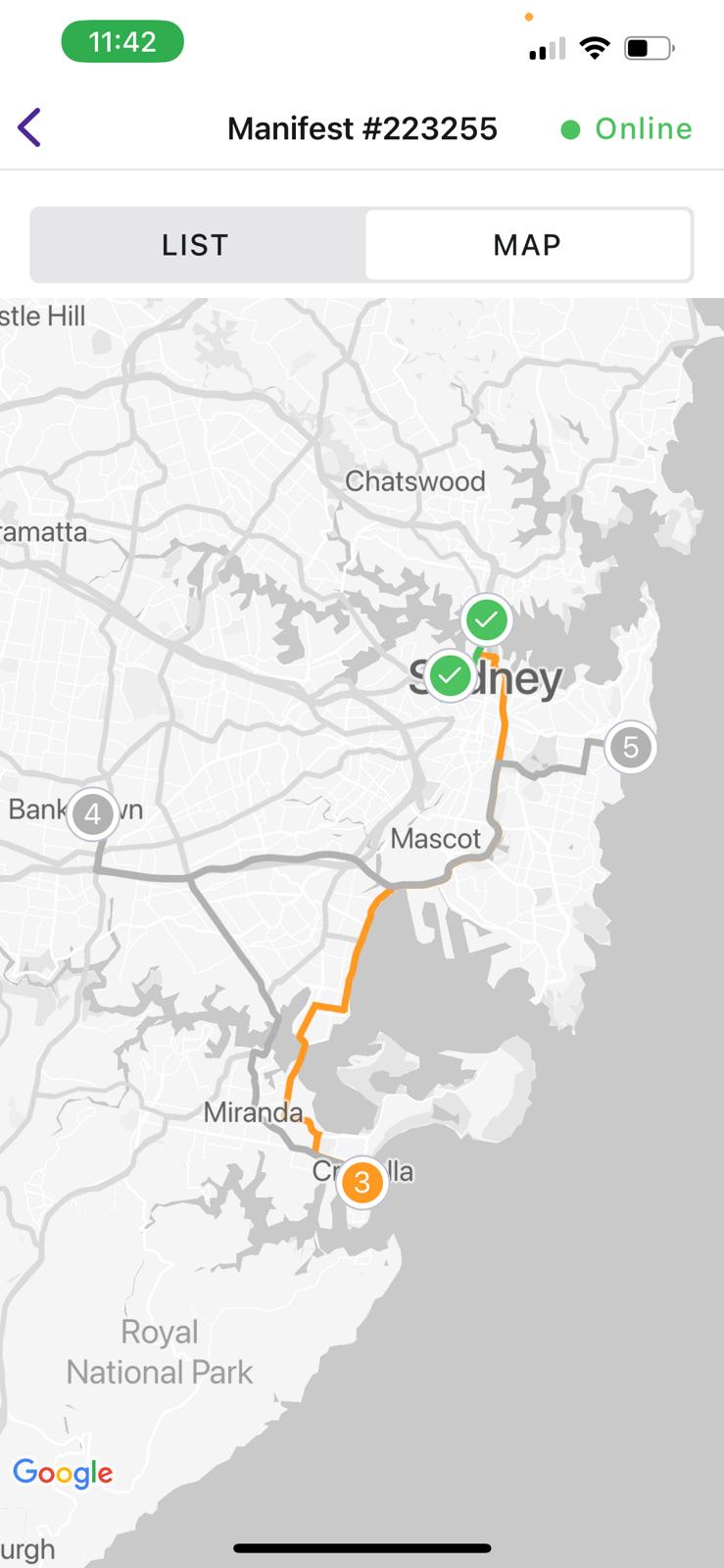 Manifest - LIST
LIST is showing all orders in the manifest including "Remaining orders" and "Completed orders".

Orders in LIST are in sequence. You should do the first order on the top of the list by clicking "START".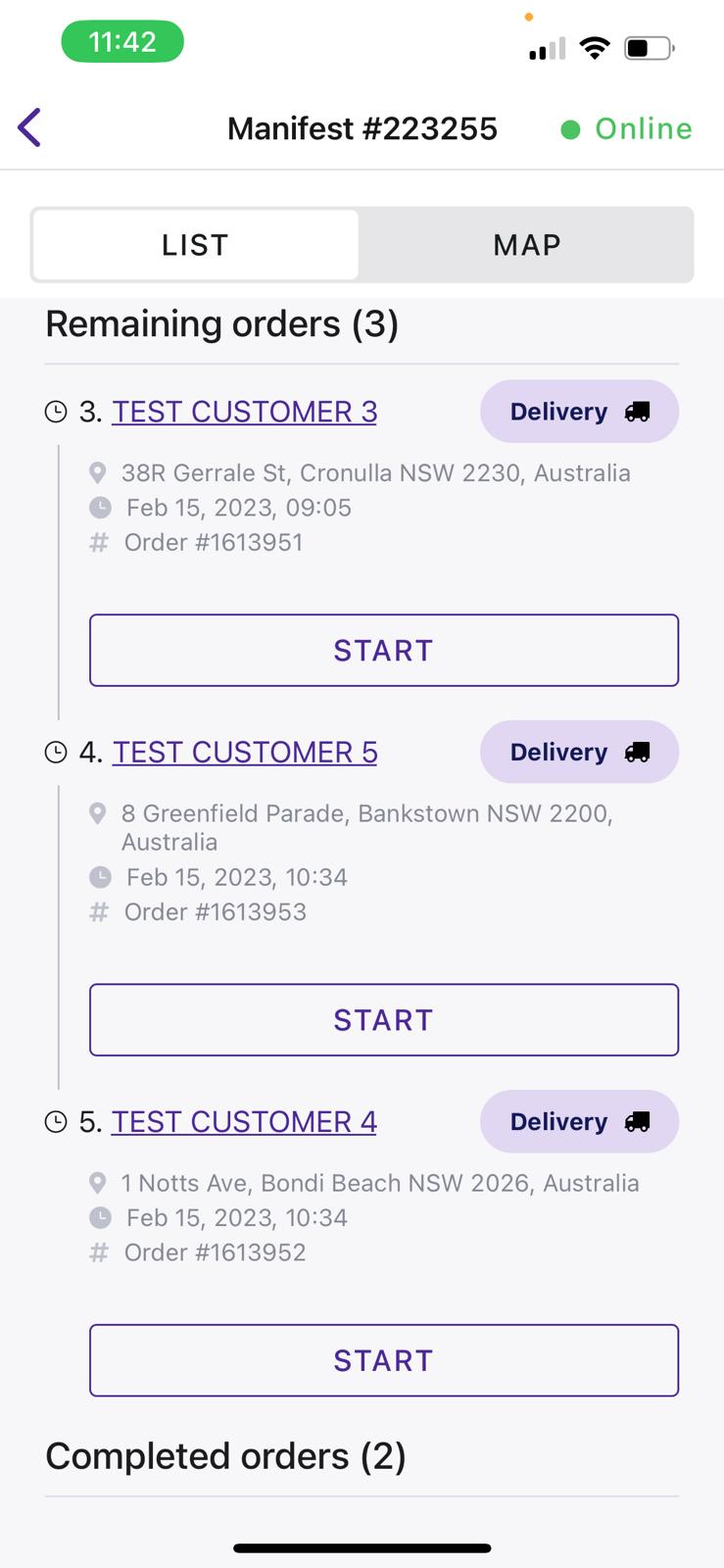 Order page
You will see the status as "IN PROGRESS", please click "ARRIVED" when you have arrived to the assigned location.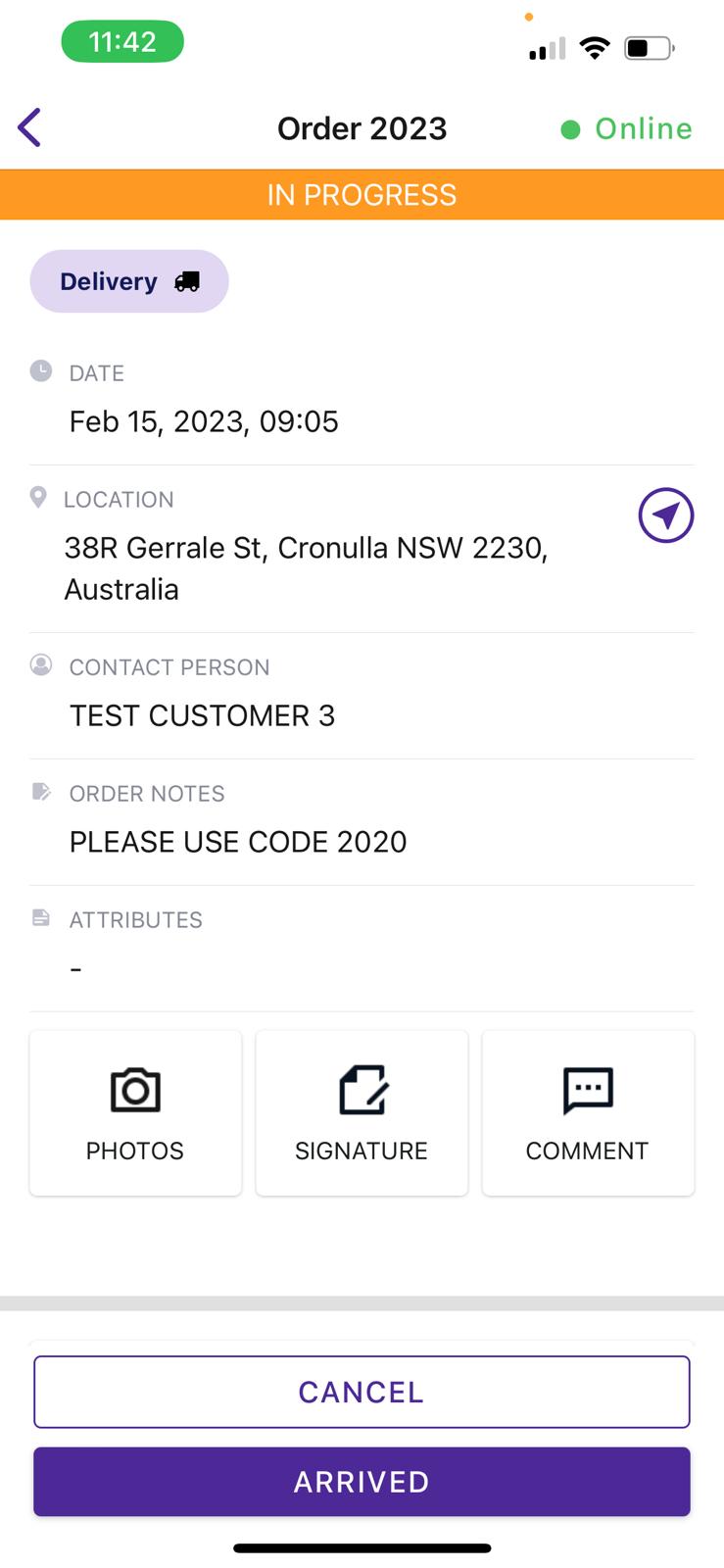 You must attach a photo/signature/load configuration to the order if this is required to be a mandatory field. The mandatory fields will be set up from the SmartMove desktop.

If you forgot to put the mandatory field such as load configuration, you will get the pop-up message as below.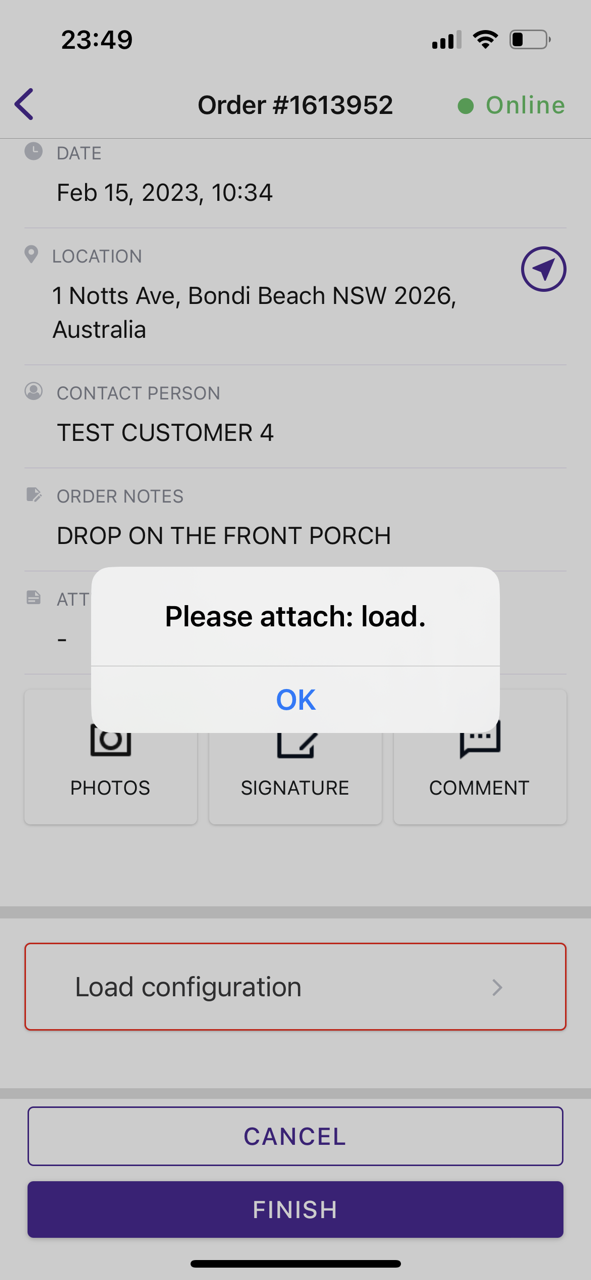 After click "Load Configuration" from above page, please fill in your load configuration as the image below. Then click "SAVE".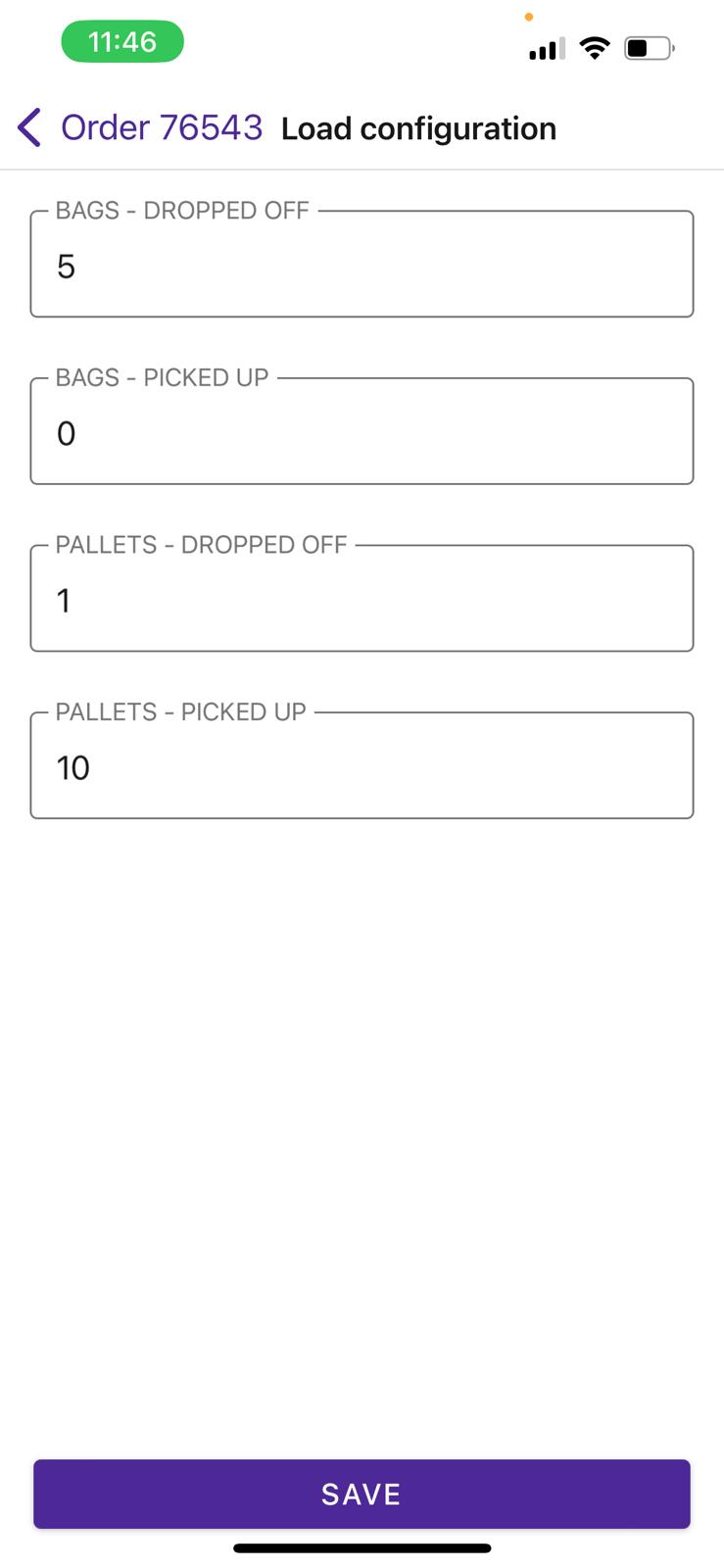 Click "FINISH" on the Order page after filling out the order details.

After completed an order, it will go to "Completed orders" section at the bottom of the list.