Main page

Click "START DELIVERY"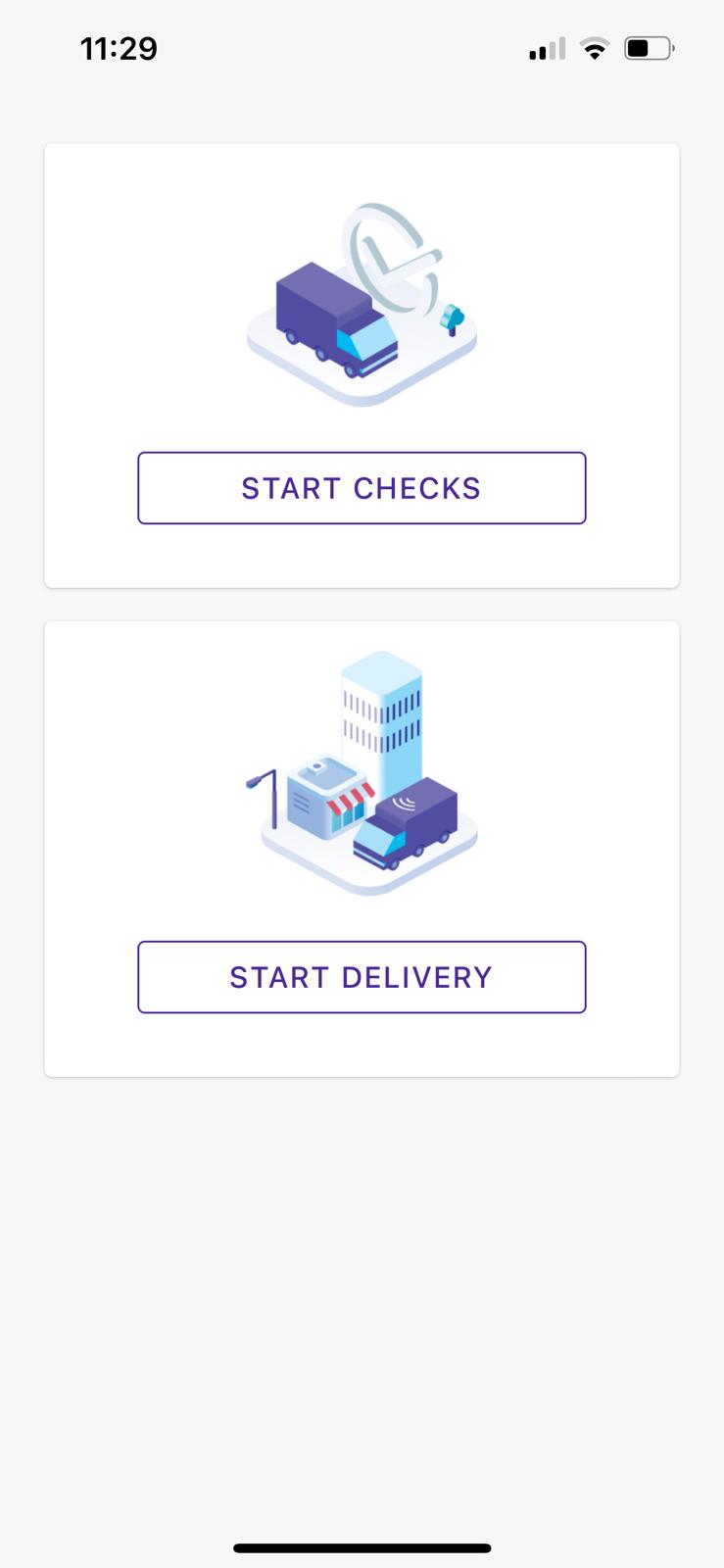 Start checks page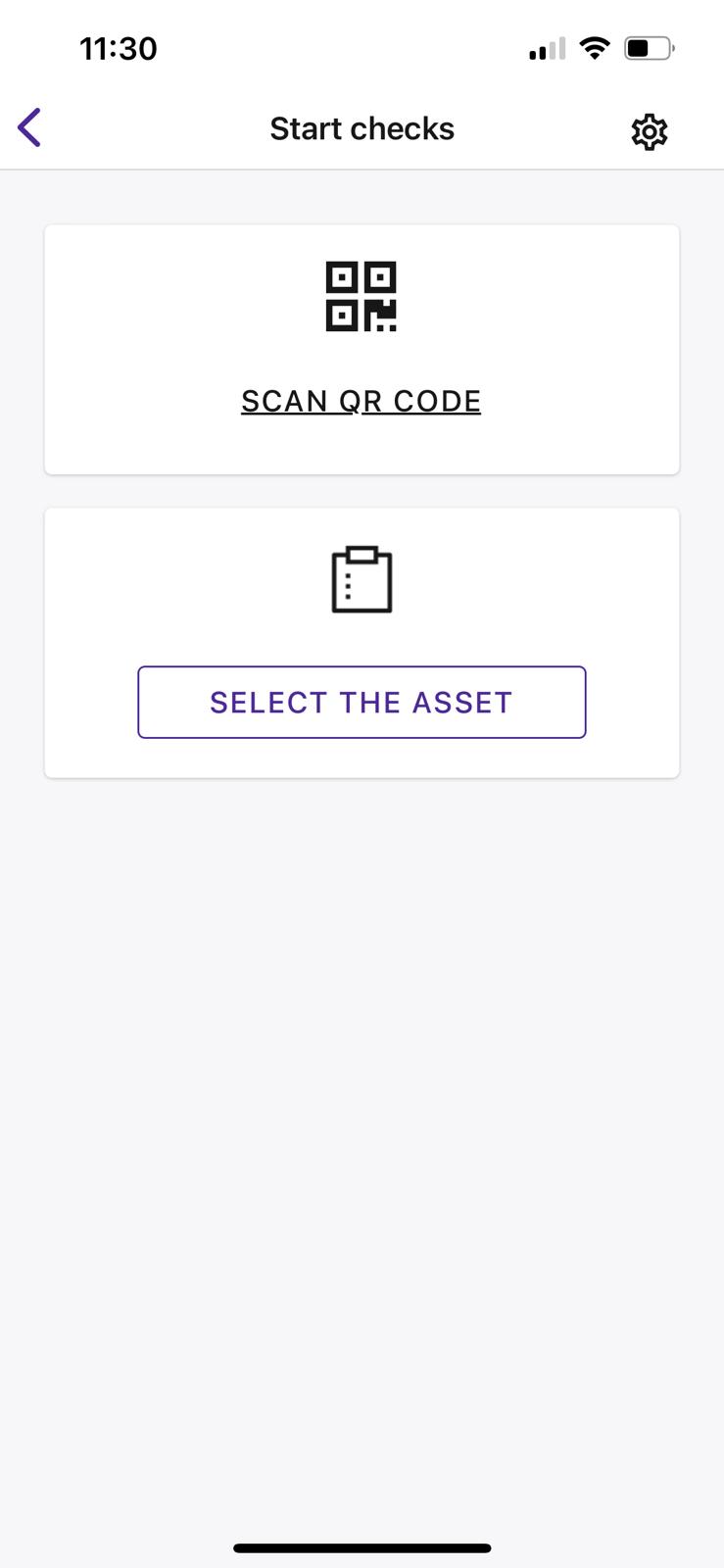 Select the assest page

Choose asset from the list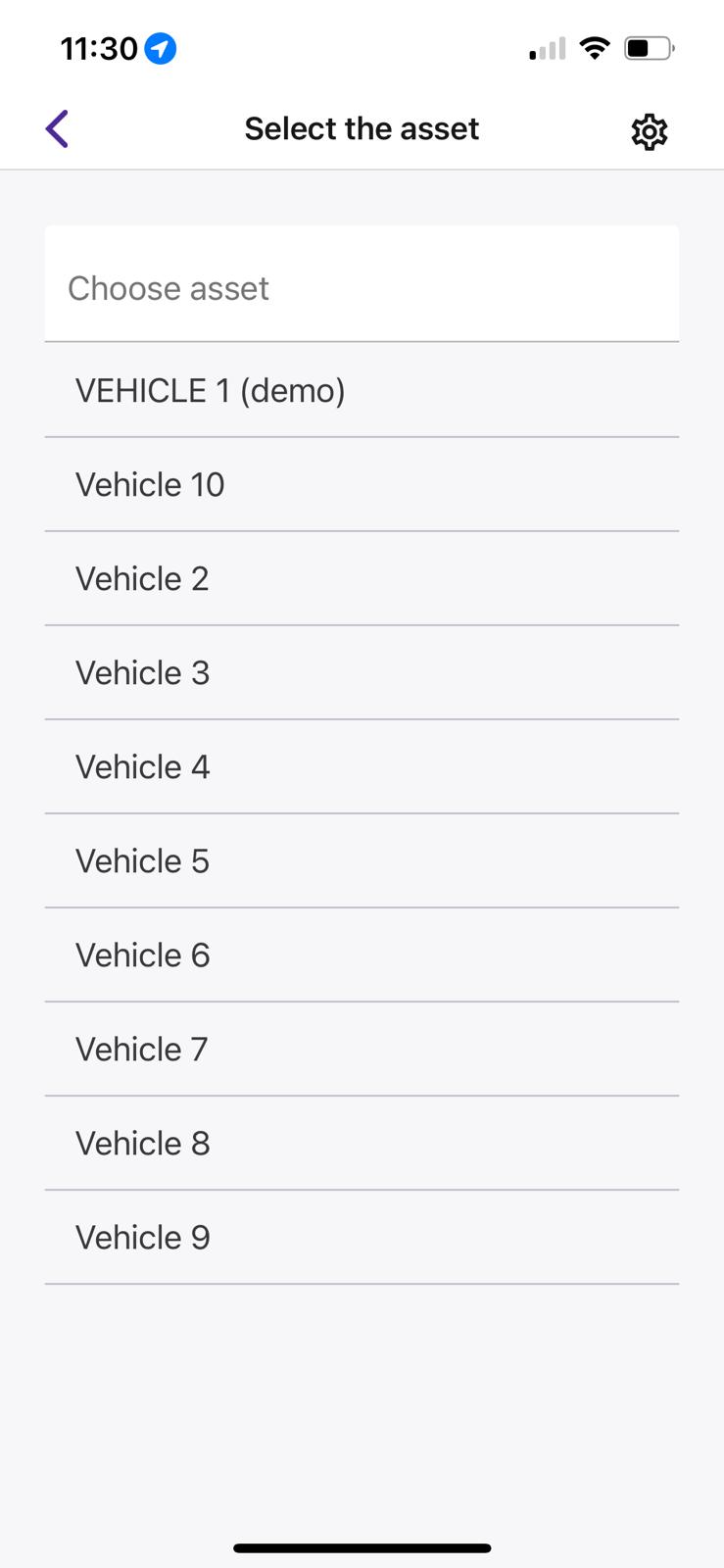 Click "Continue"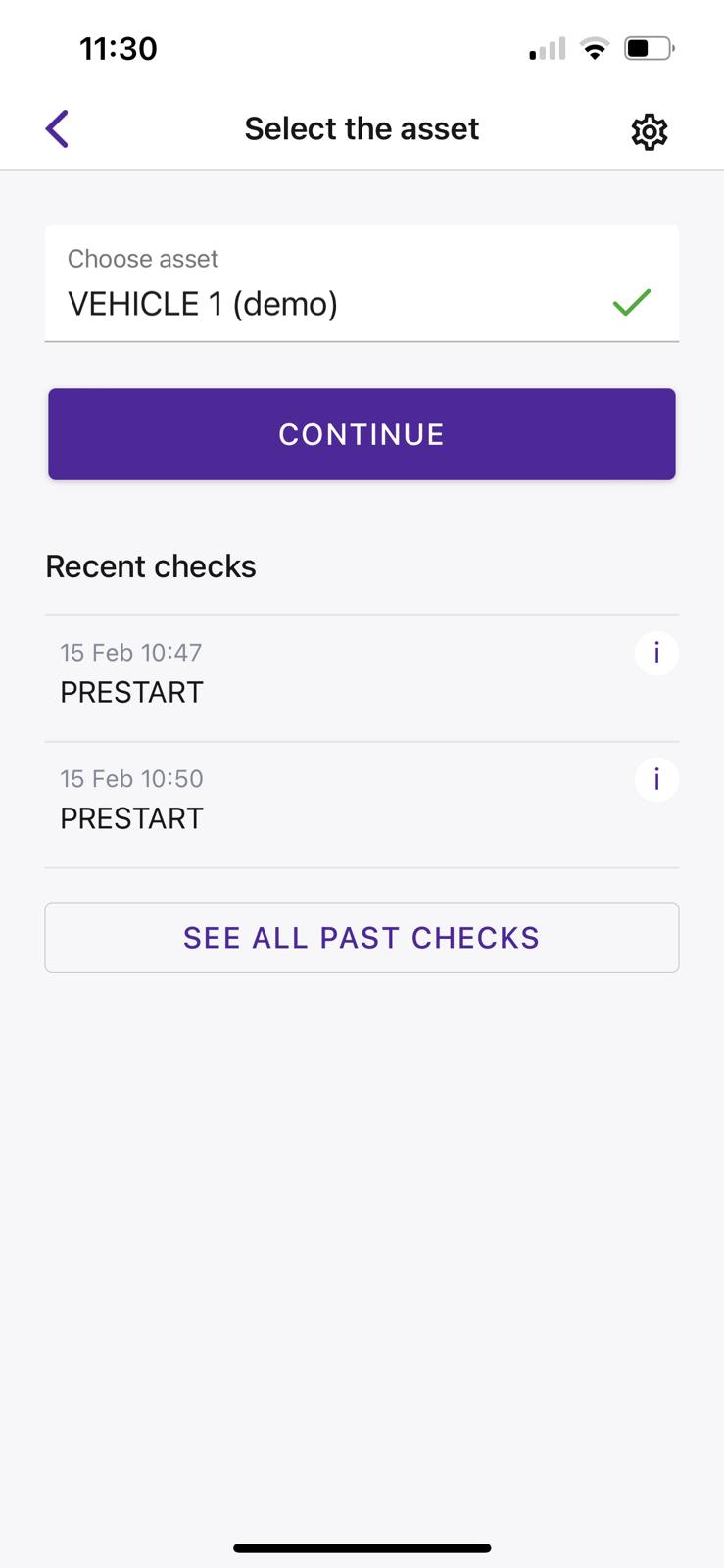 You will see the list of issues in orange boxes which are the issues that the vehicle has not resolved. You can click in those orange boxes to see more details.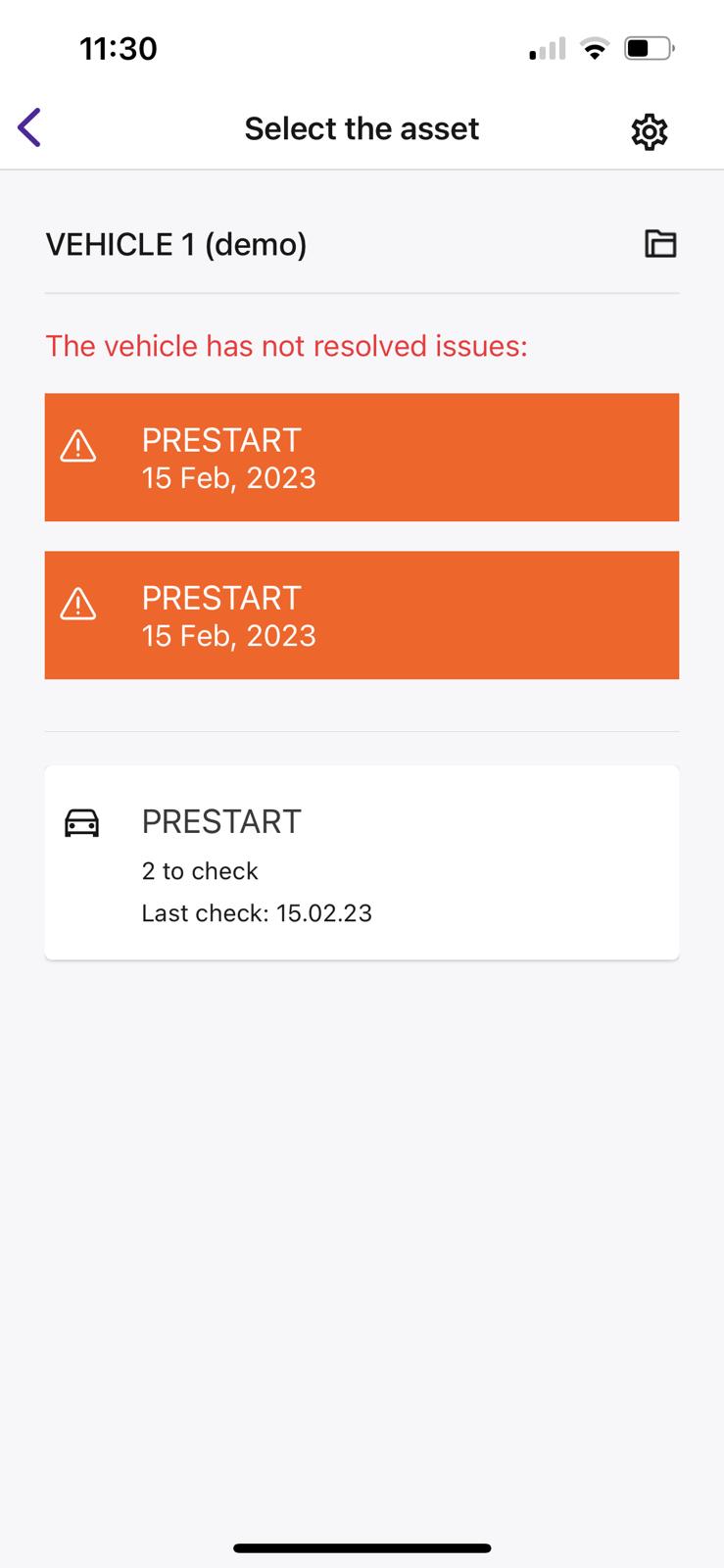 Files page
After clicking into the "PRESTART" in the orange box, you can see files that shows more details of "Land Rover Defender"

Click "CLOSE"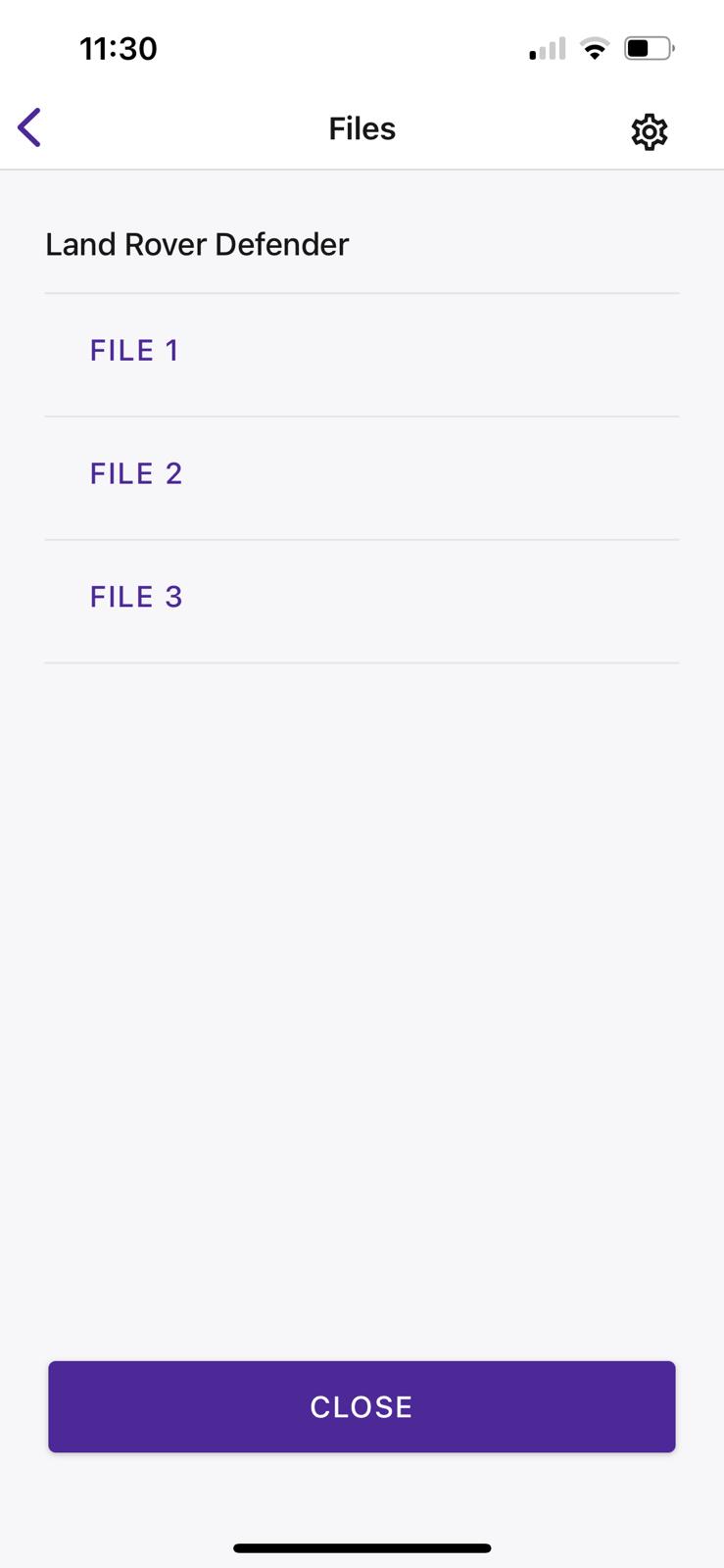 You will be directed back to "Select the assest" page after closing the "Files" page above.
If you want to start new prestart, click "PRESTART" in the white box which locates at the bottom of the boxes.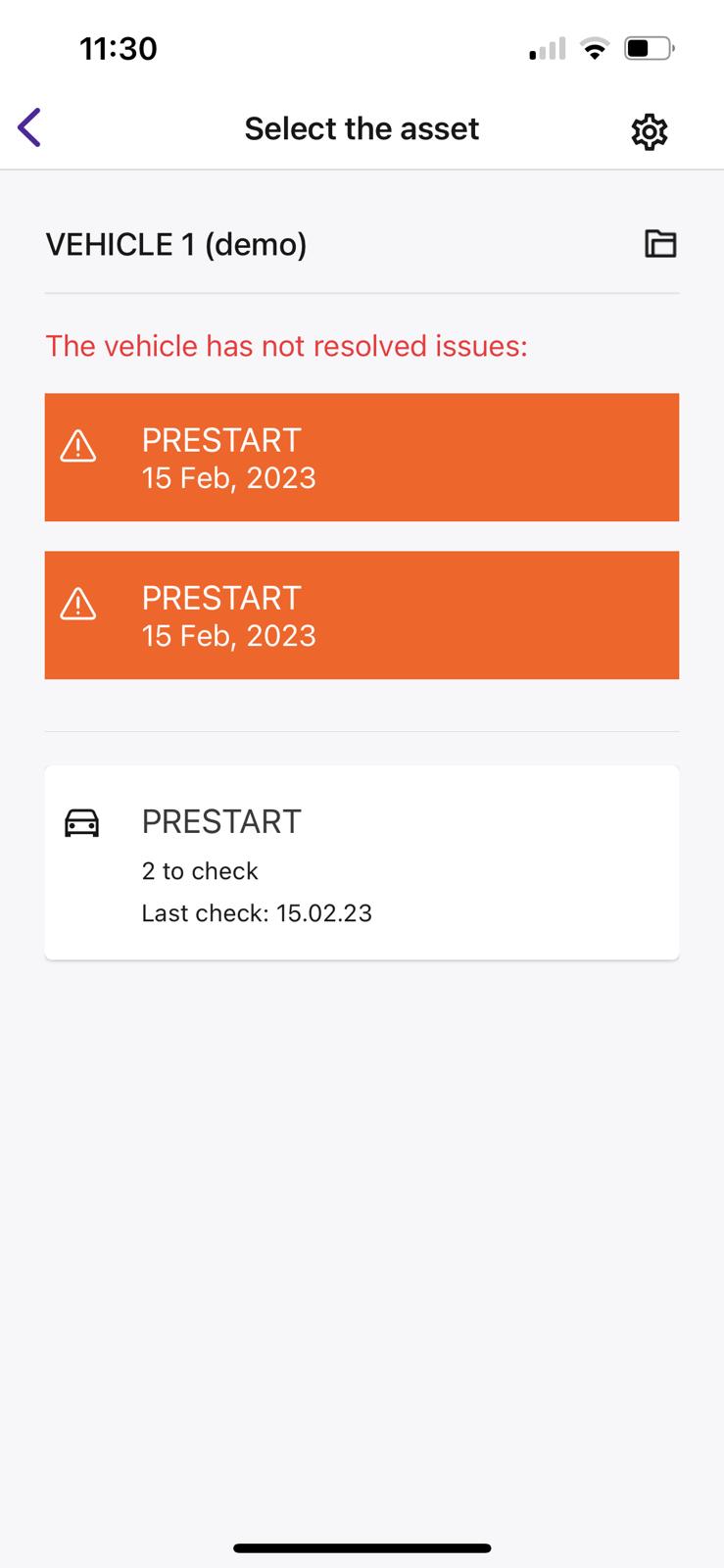 Start Inspection
Click "START INSPECTION"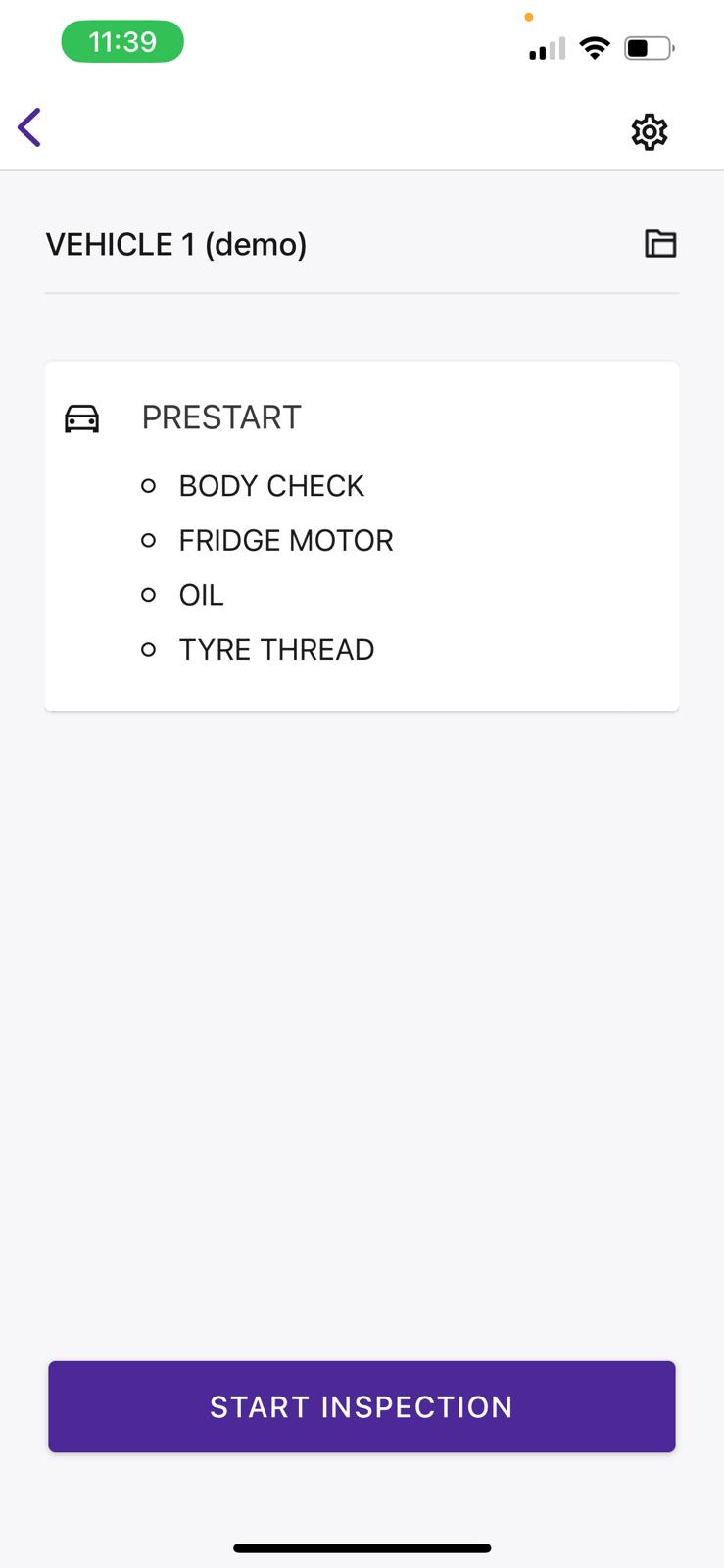 Read and click "I AGREE"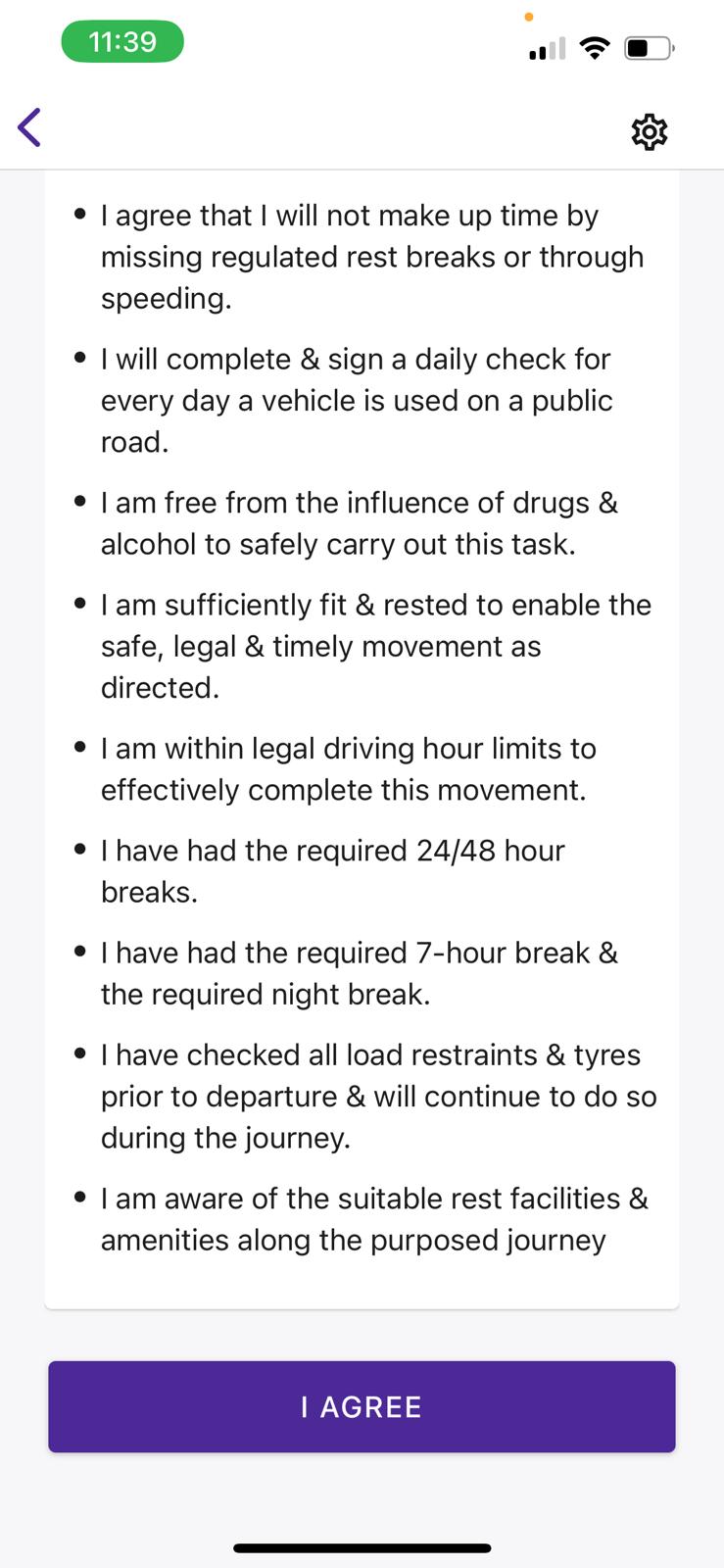 Fill in Odometer or Engine Hours then click "NEXT"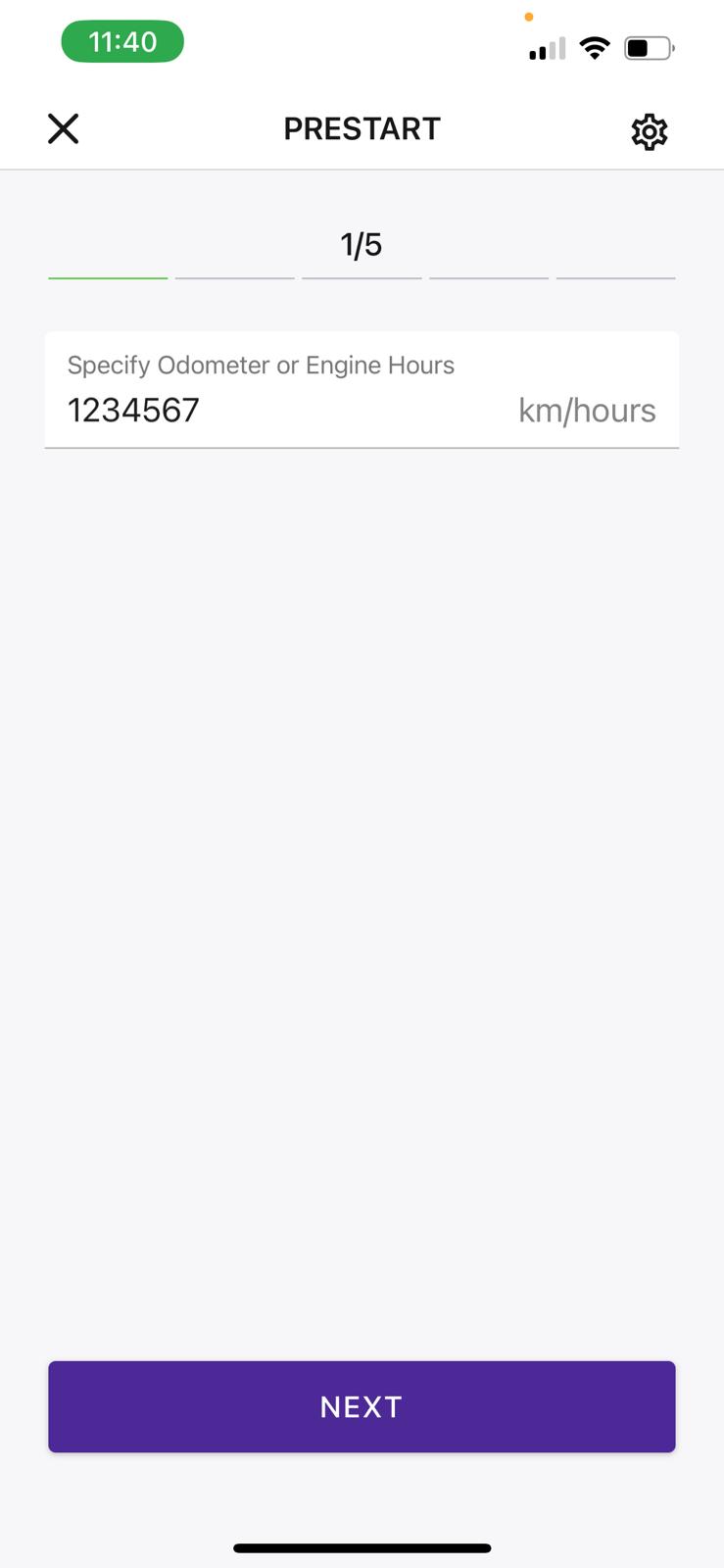 Fill out BODY CHECK form then click the green tick button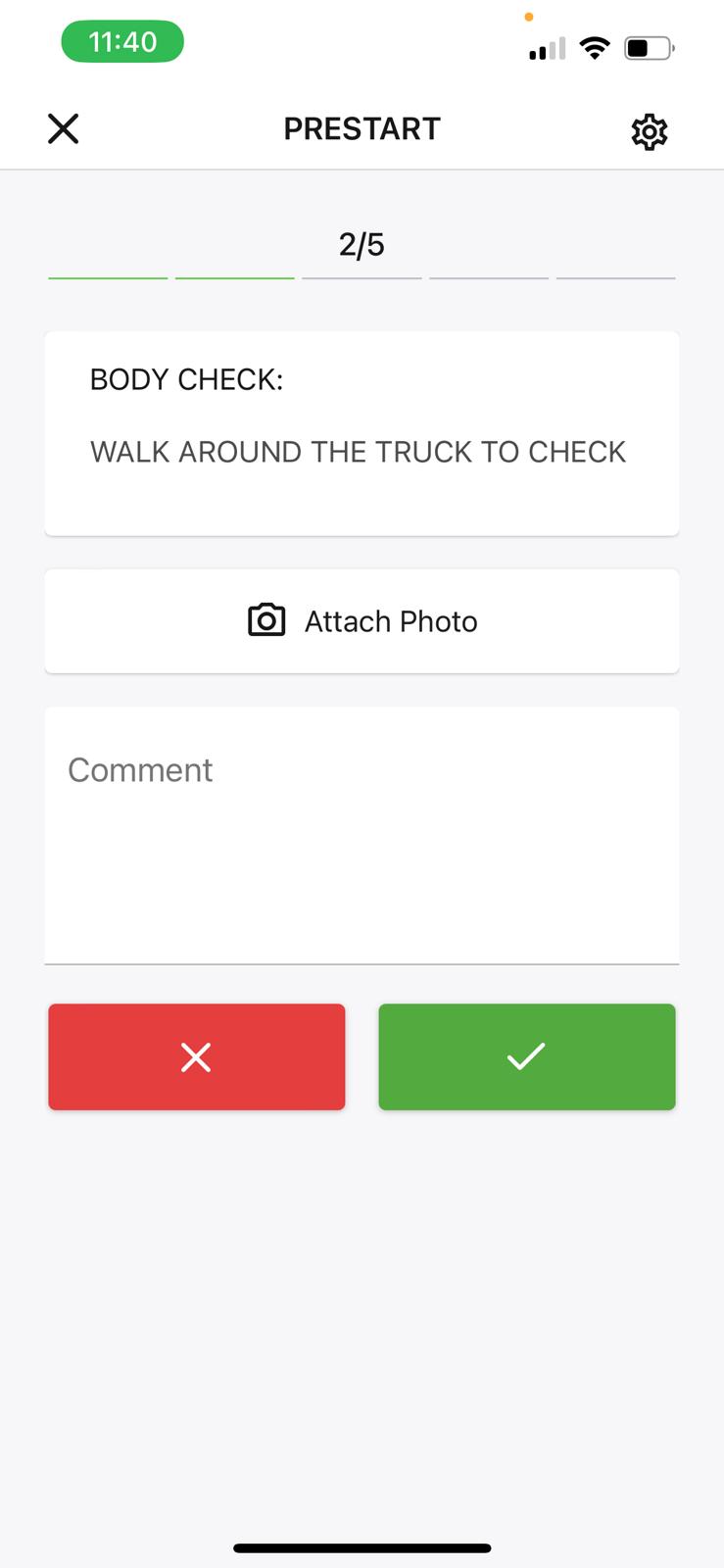 Finish and fill in all required feilds of the rest of prestart form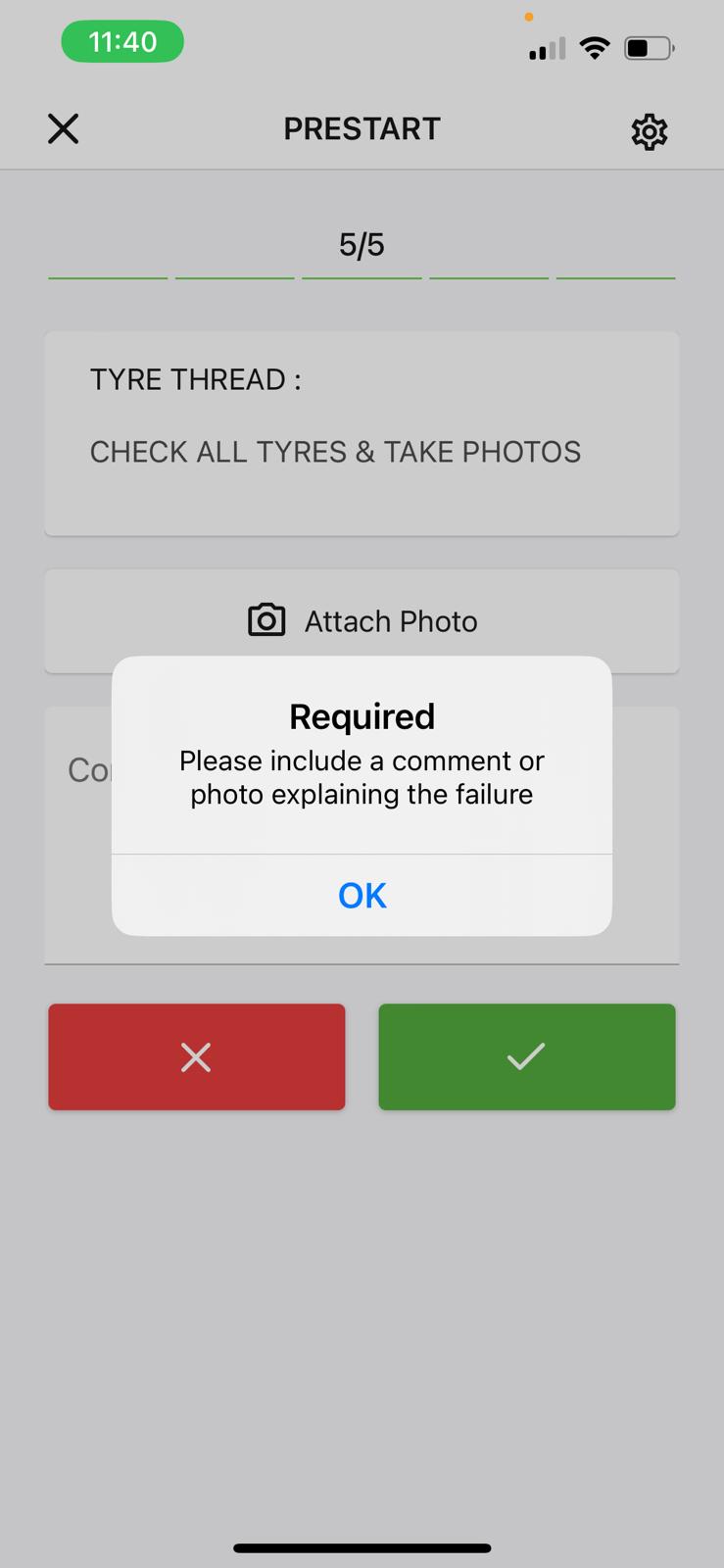 Click "NEXT"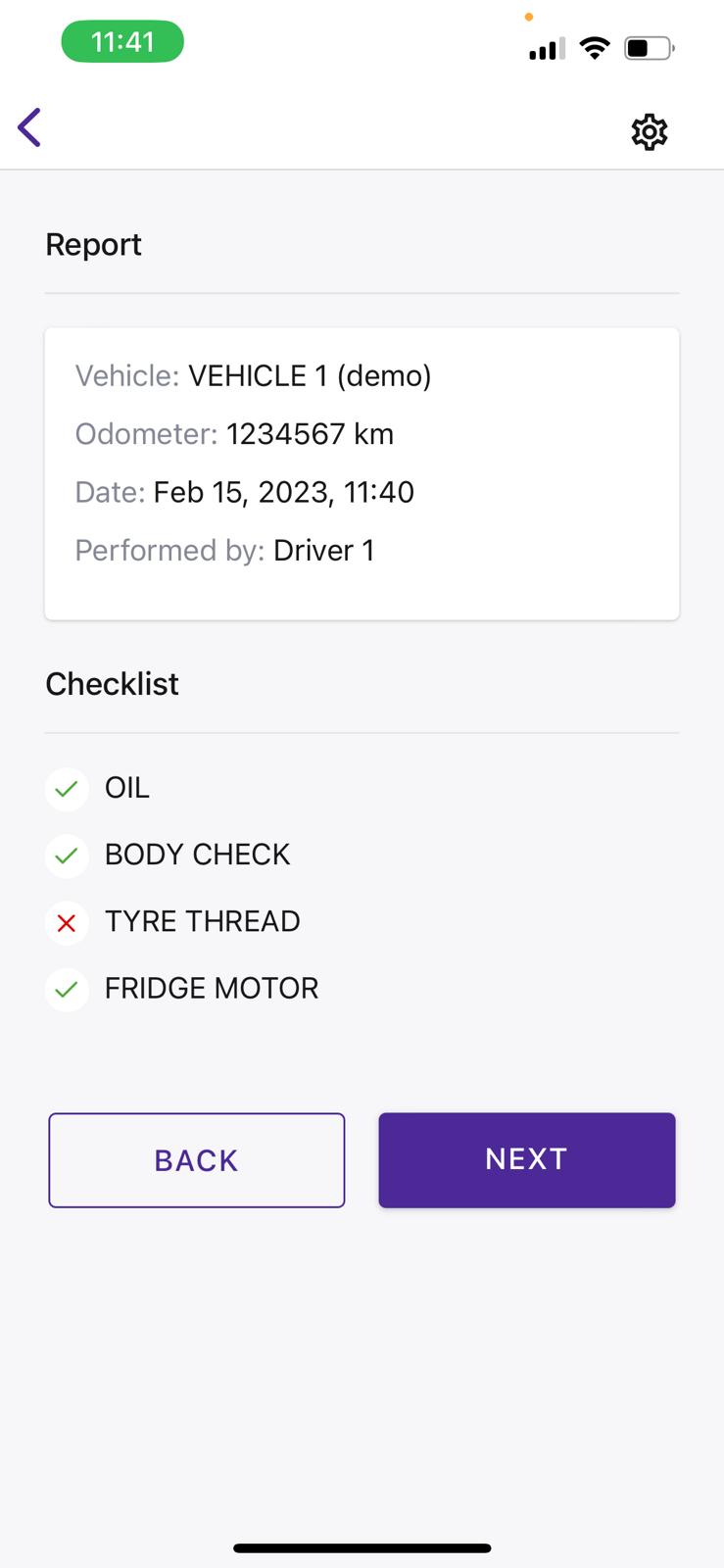 Click "SIGN"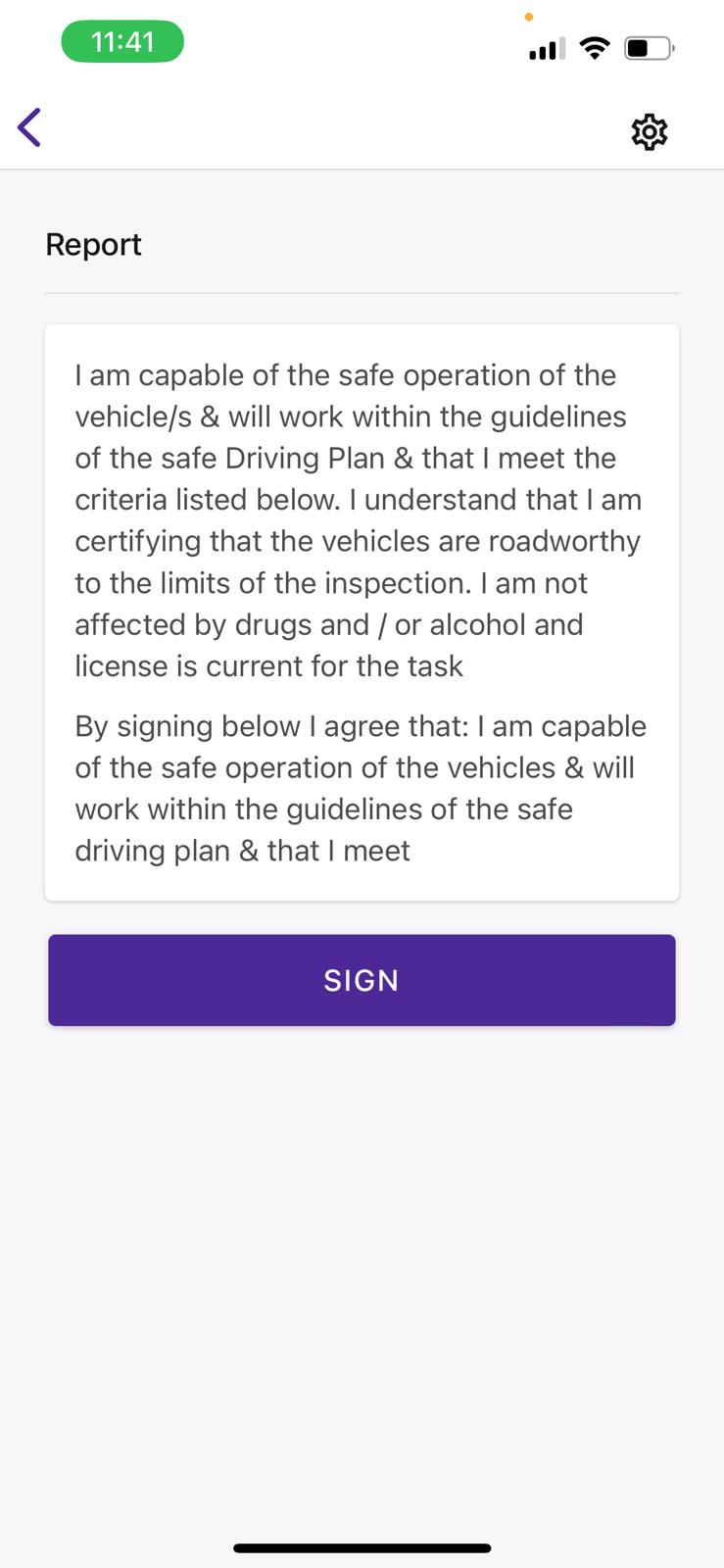 After you signed of the report, it is finished. You are ready to start delivery.