Reports in SolBox can be created via the reports menu on the left side control panel.
​
There are 7 types of report:
Delivered Items

Delivered Orders




All Orders




Tare Tracking




Invoicing Report




XDoc Con Note Report




OBD Alarms Report

Some reports are only available for a premium account.
1. Go to report: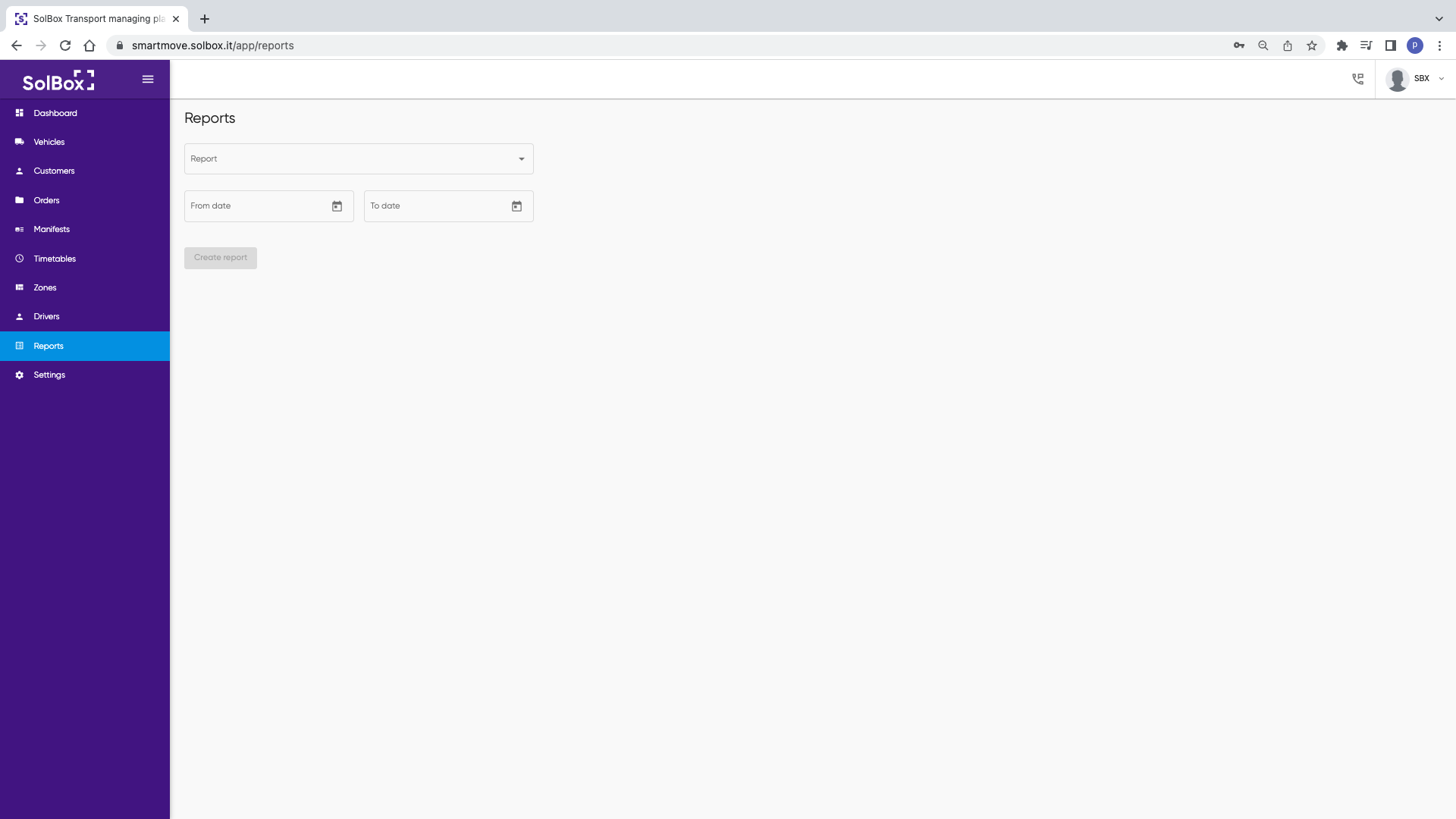 2. Select the report and the date you want to download.

The typical report which provides all information regarding orders, Pick-up and Delivery is the 'All Orders Report' selecting the date and pressing create report will provide a clear detailed summary on each order, it's status and whether it has been delivered and who it was signed by.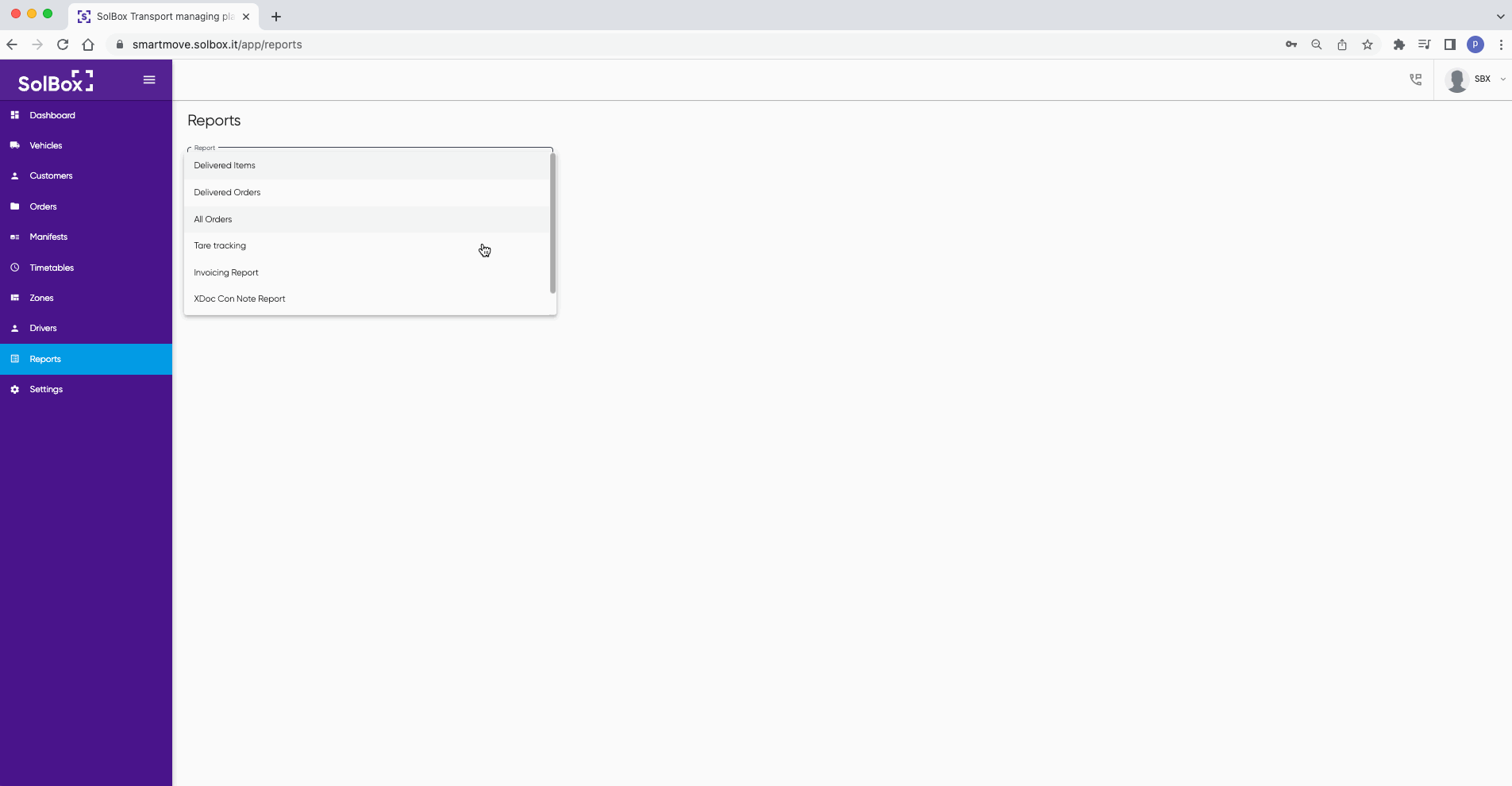 An Example of getting "All orders" report