Driver app "SolBox Live" Installation
I
nstallation for Apple IOS
1. Download the app

Download by QR code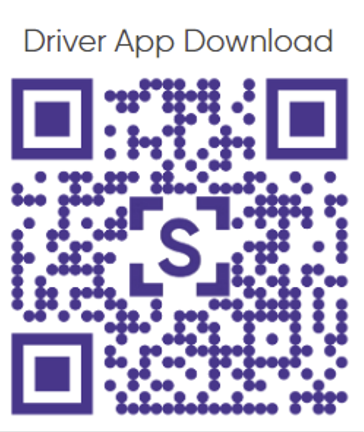 Download by link

Go to App Store and search " SmartMove" > click "GET"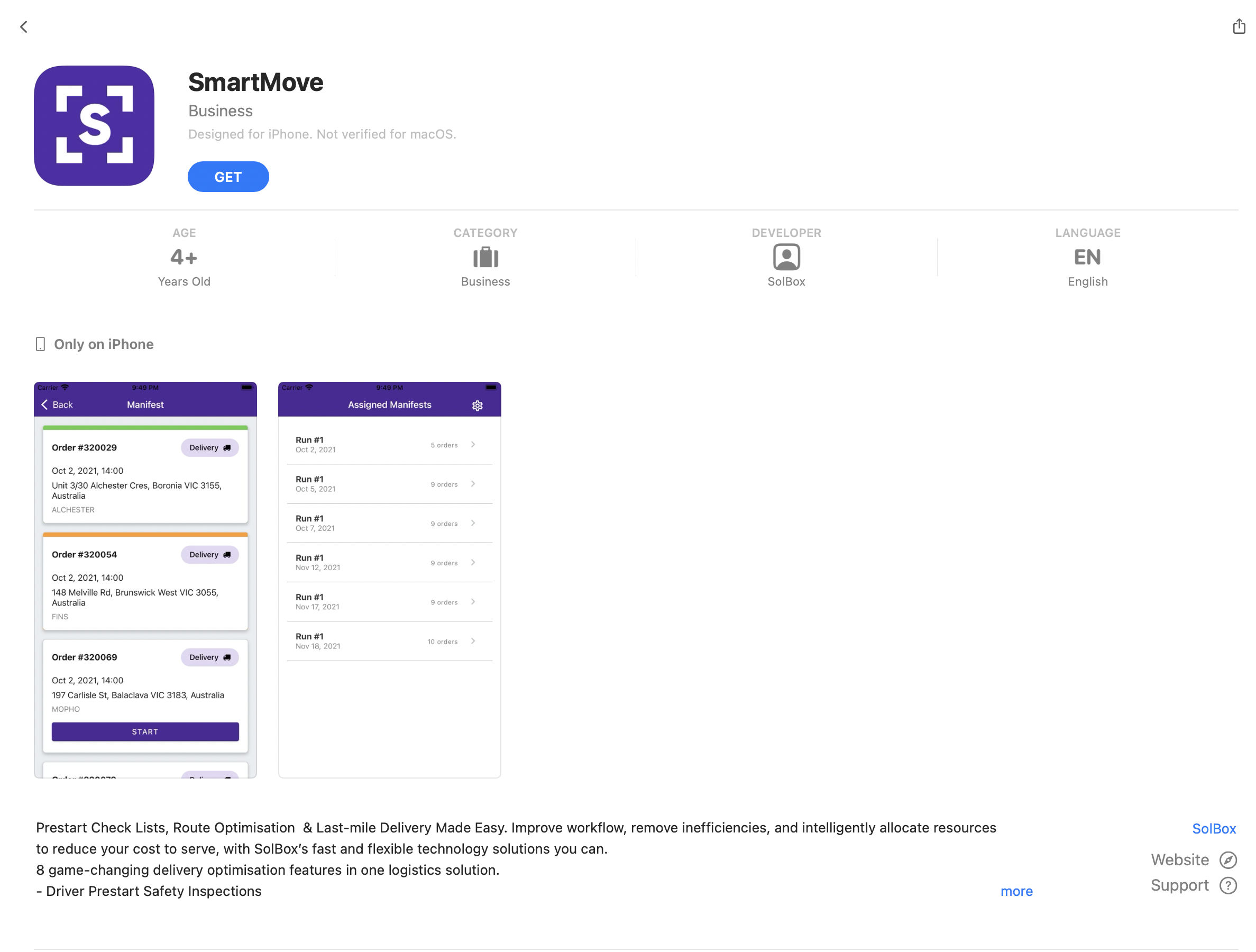 2. Allow the app to access the device's location


Recommended: Select "Allow While using App" to allow the app to use your location.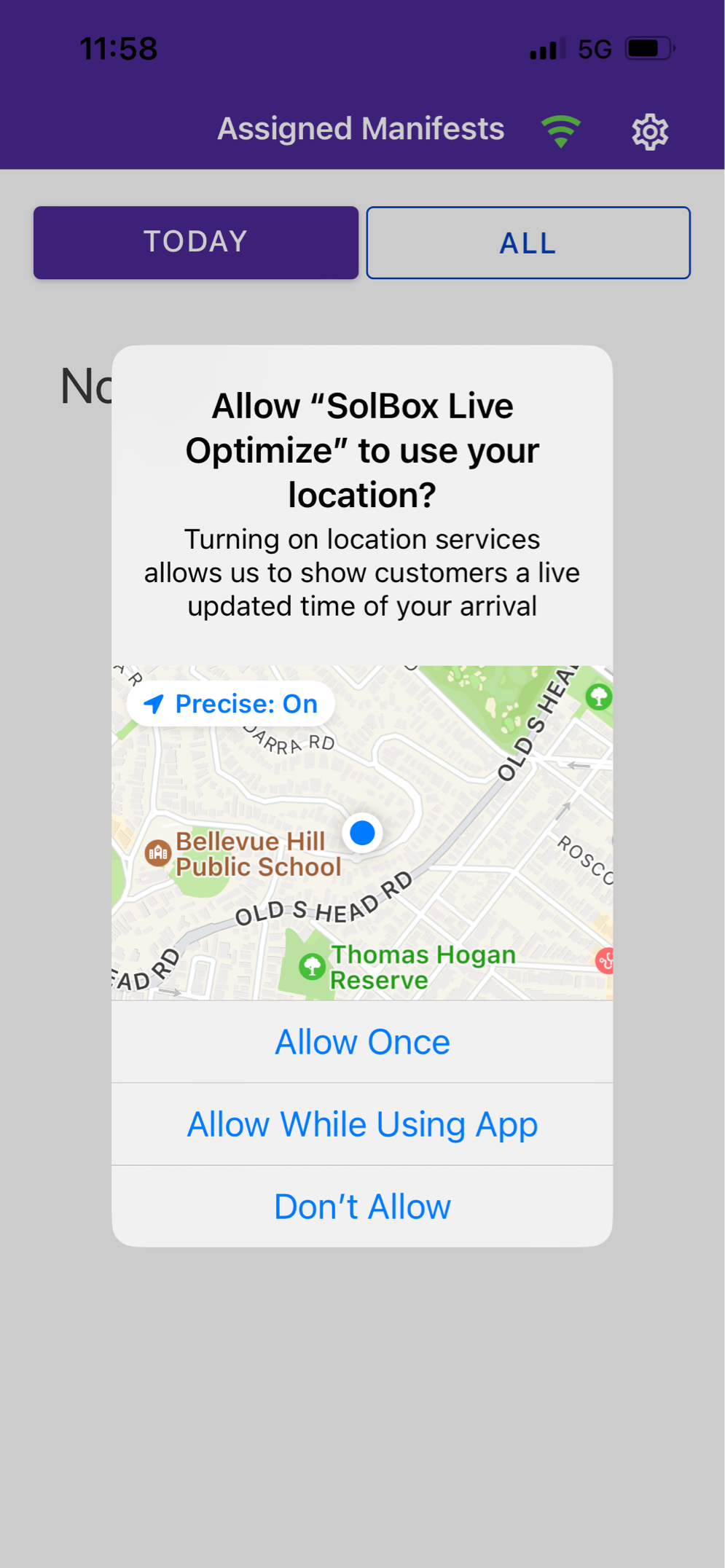 Click "Change to Always Allow" if you want to allow the app to use your location even when you are not using the app.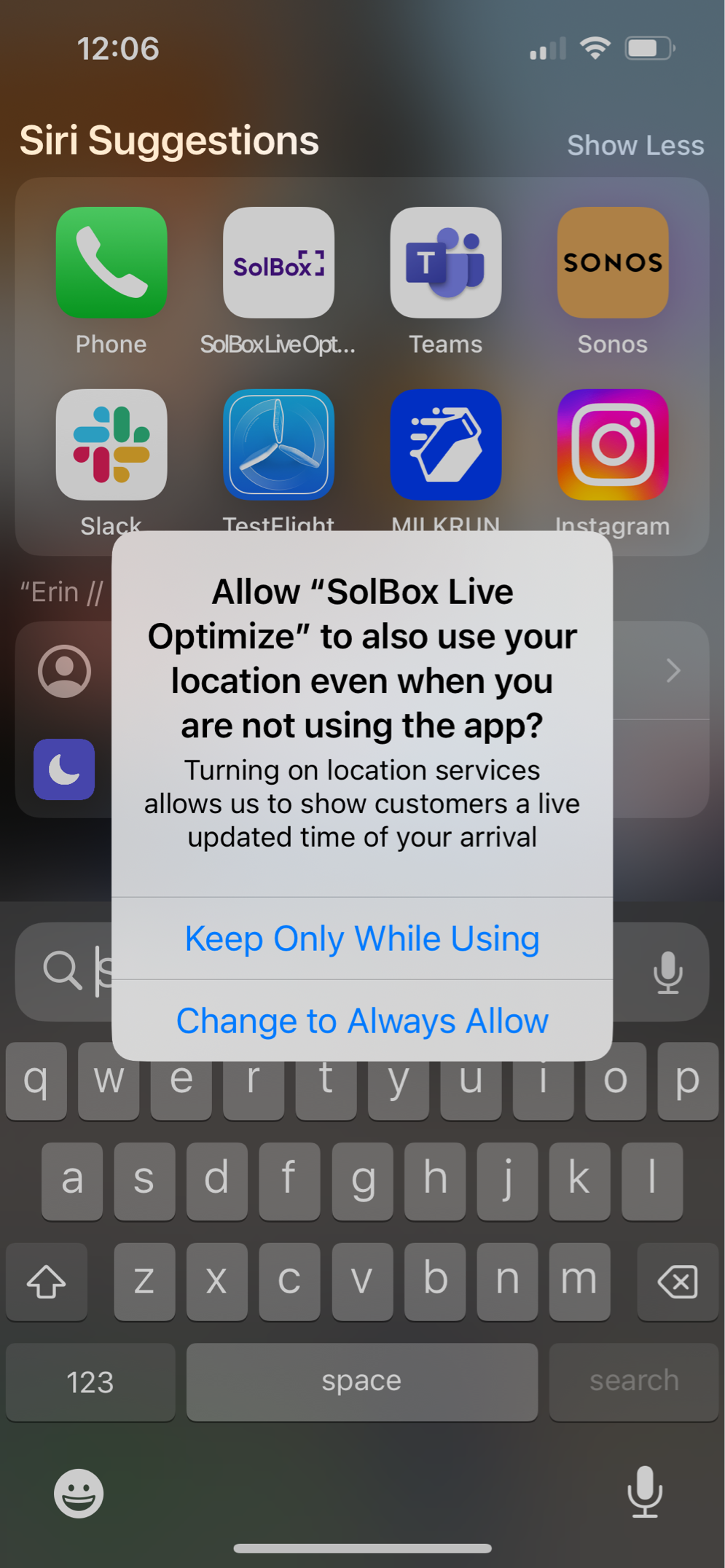 3. Set the app to automatic update

Go to "Settings" > App Store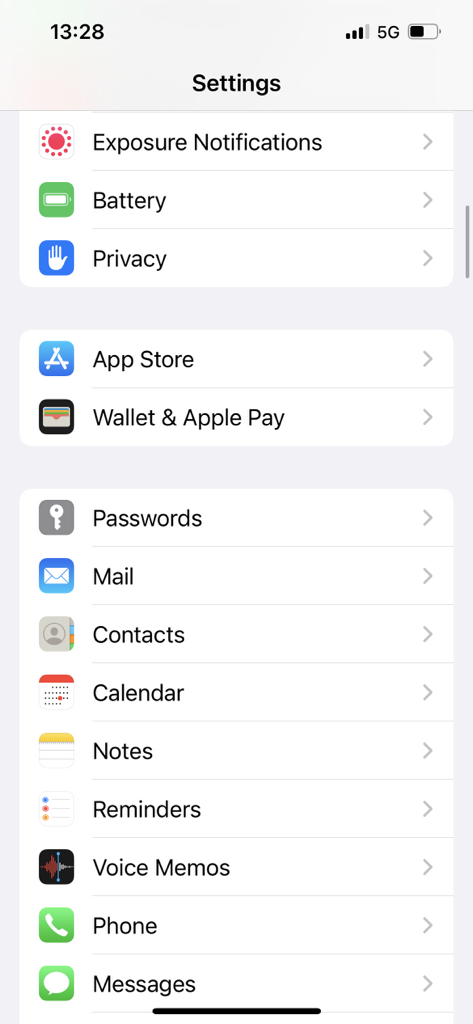 In "AUTOMATIC DOWNLOADS", enable "App Updates"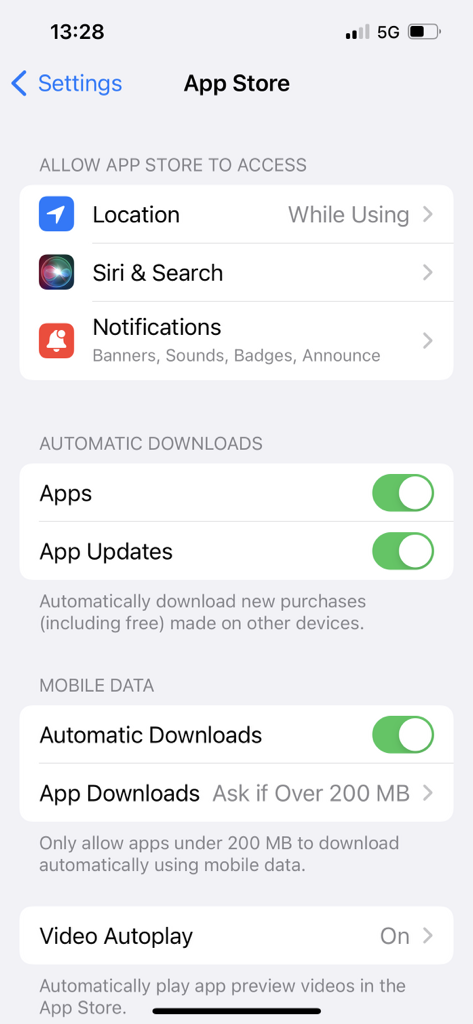 Installation for Android
1. Download the app
Download by QR code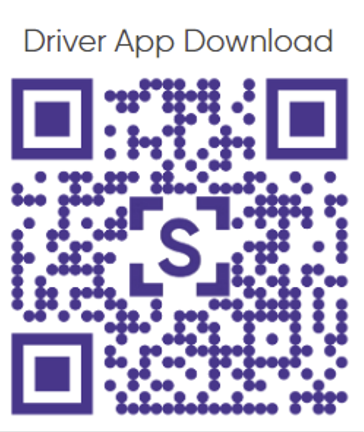 Download by link

Go to Google Play Store App and search " SmartMove" > click "Install"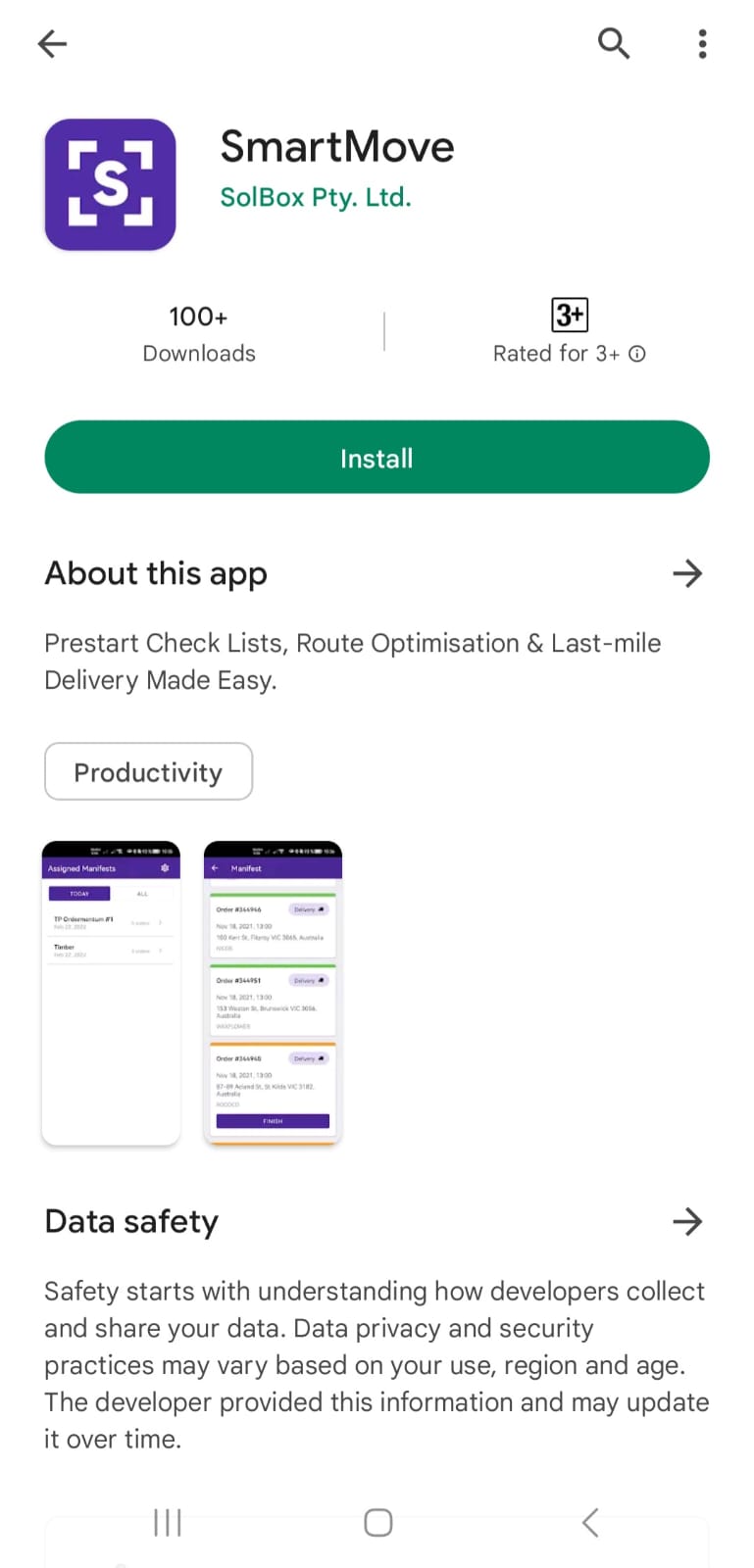 After dowloading the app, open the app and log in to your account.
2. Allow the app to access the device's location

Click "Accept" for Location Permission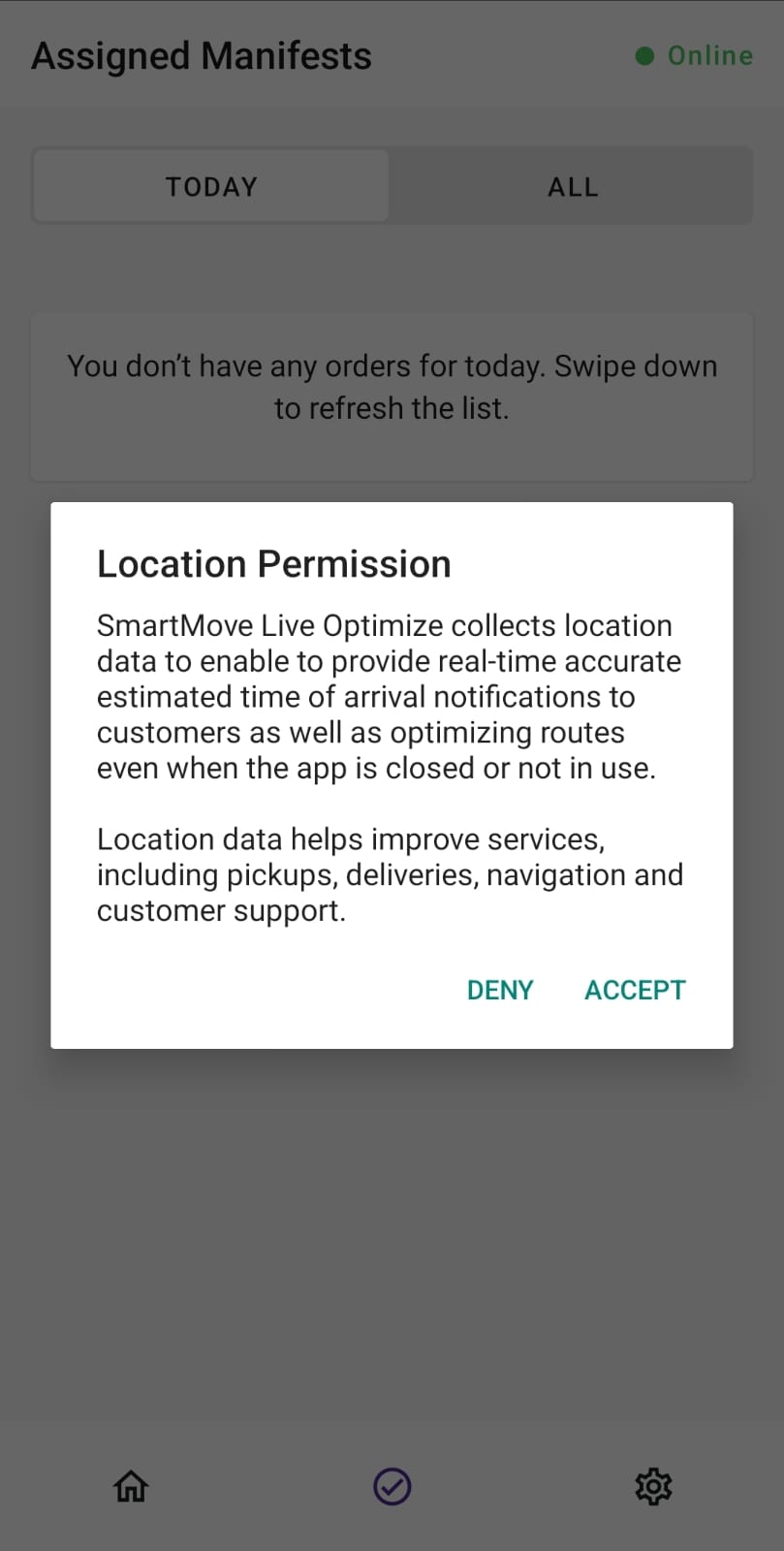 Click "While using the app"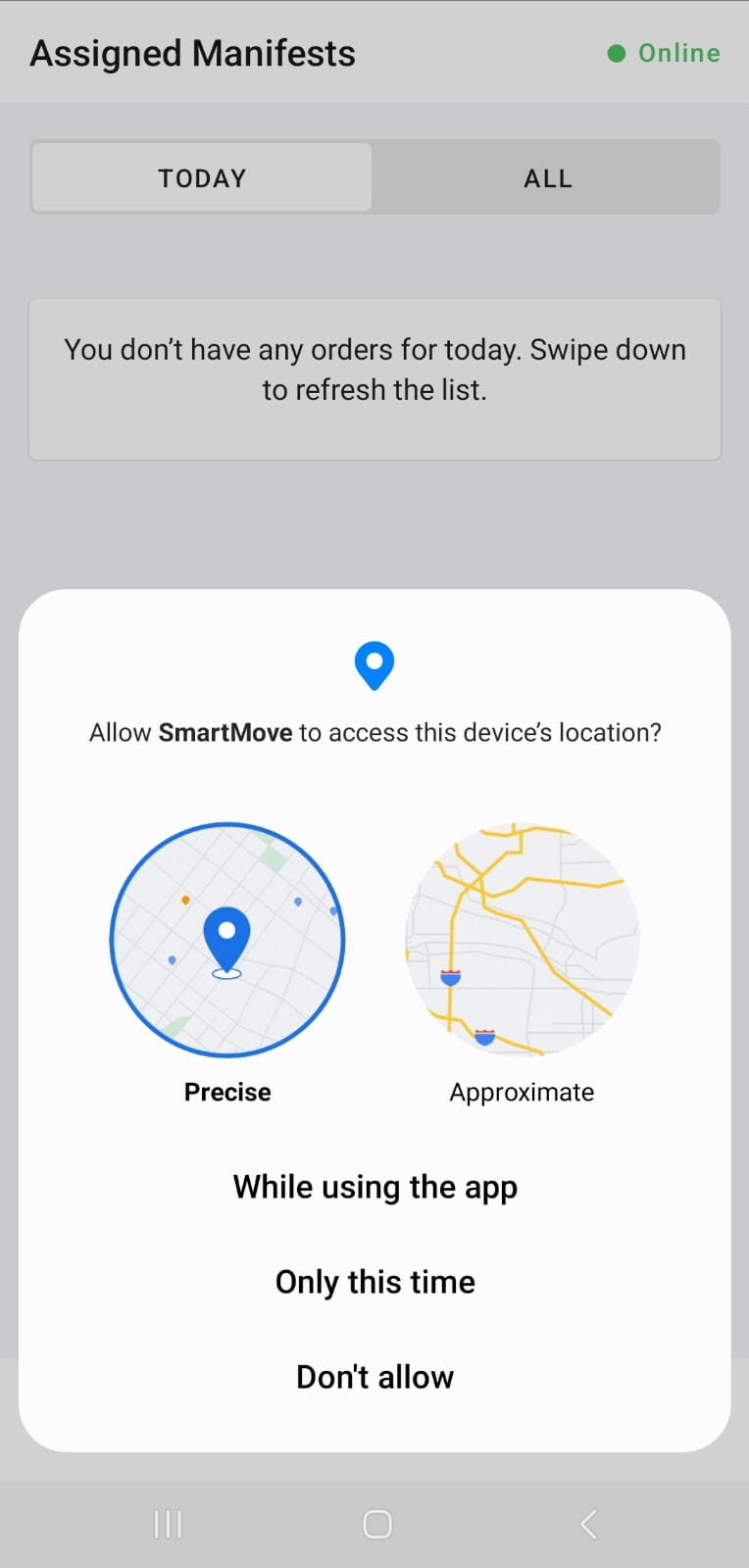 To allow SmatMove to access your device location , click "OK" in Location Background Permission.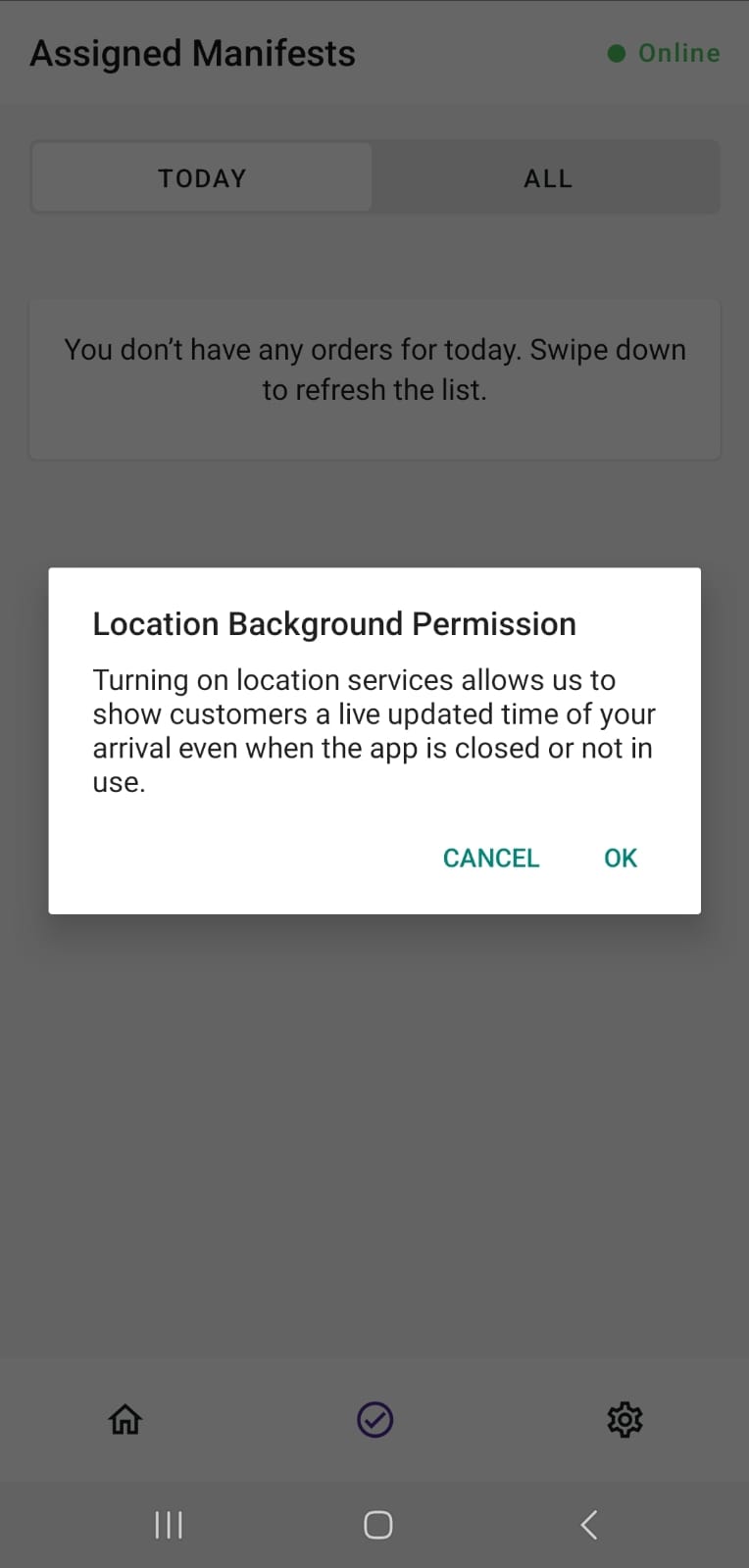 At Location permission, click "Allow all the time" or "Allow only while using the app"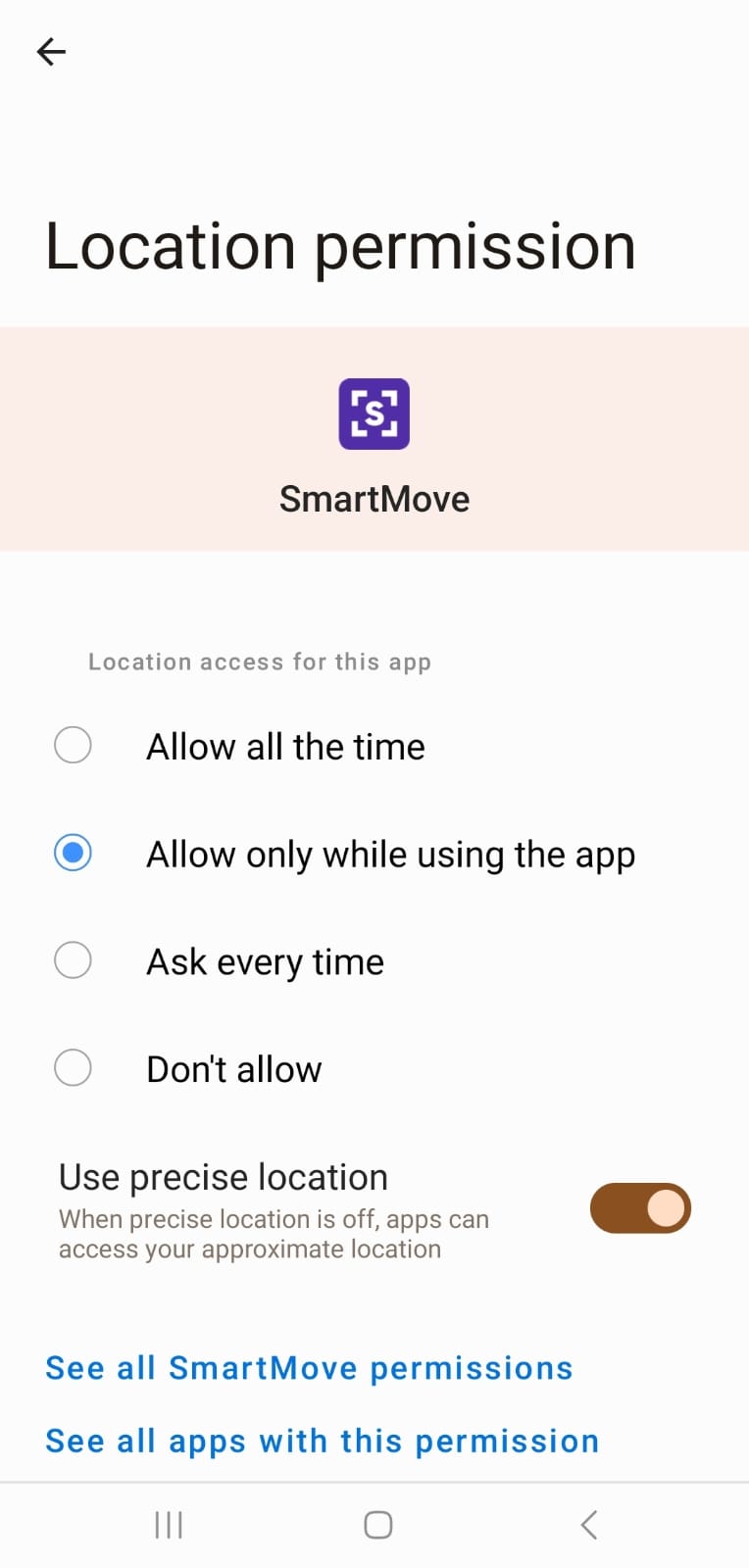 3. Set the app to automatic update
Open the Google Play Store App > Search for "SmartMove" > Click 3 dots at the right corner of screen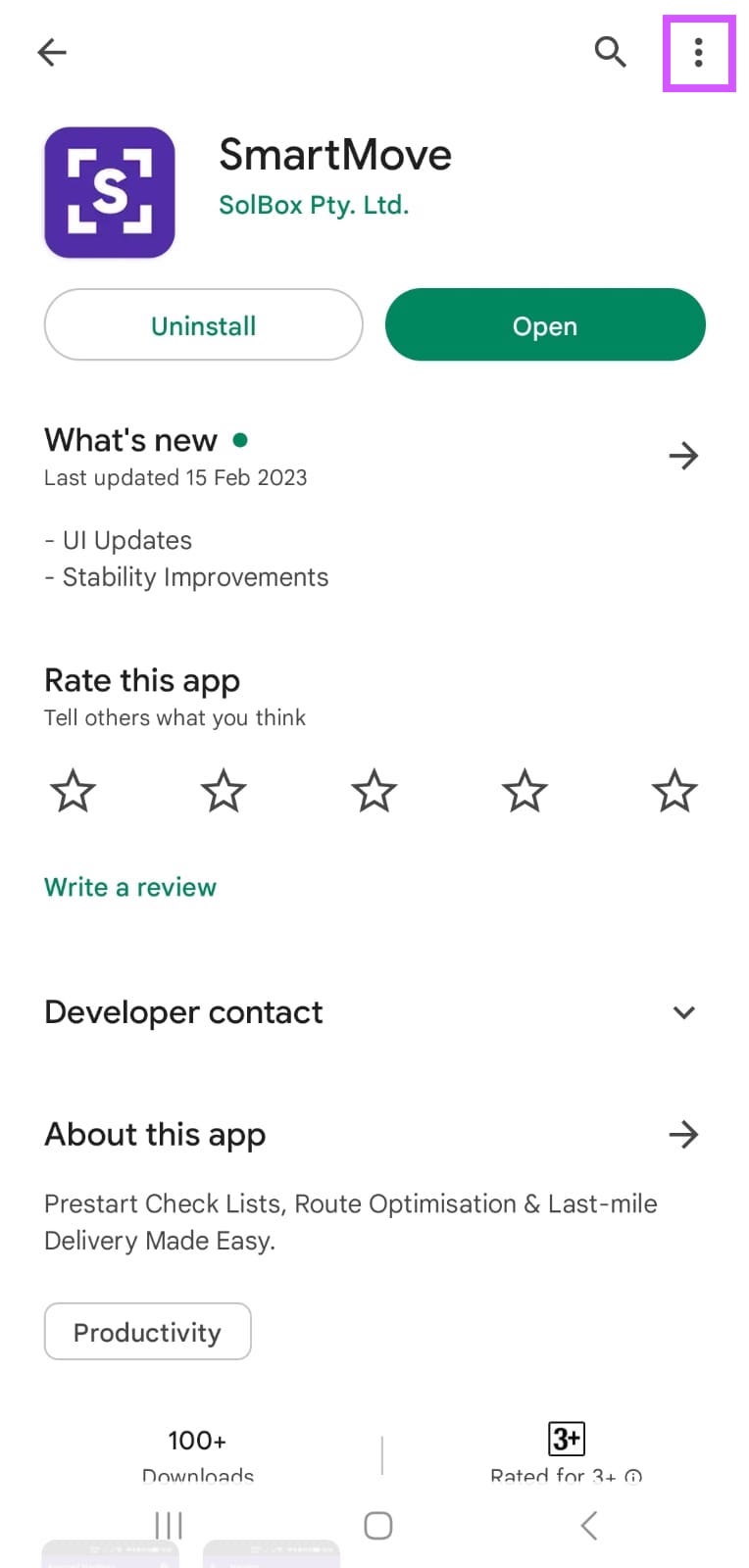 Tick "Enable auto-update"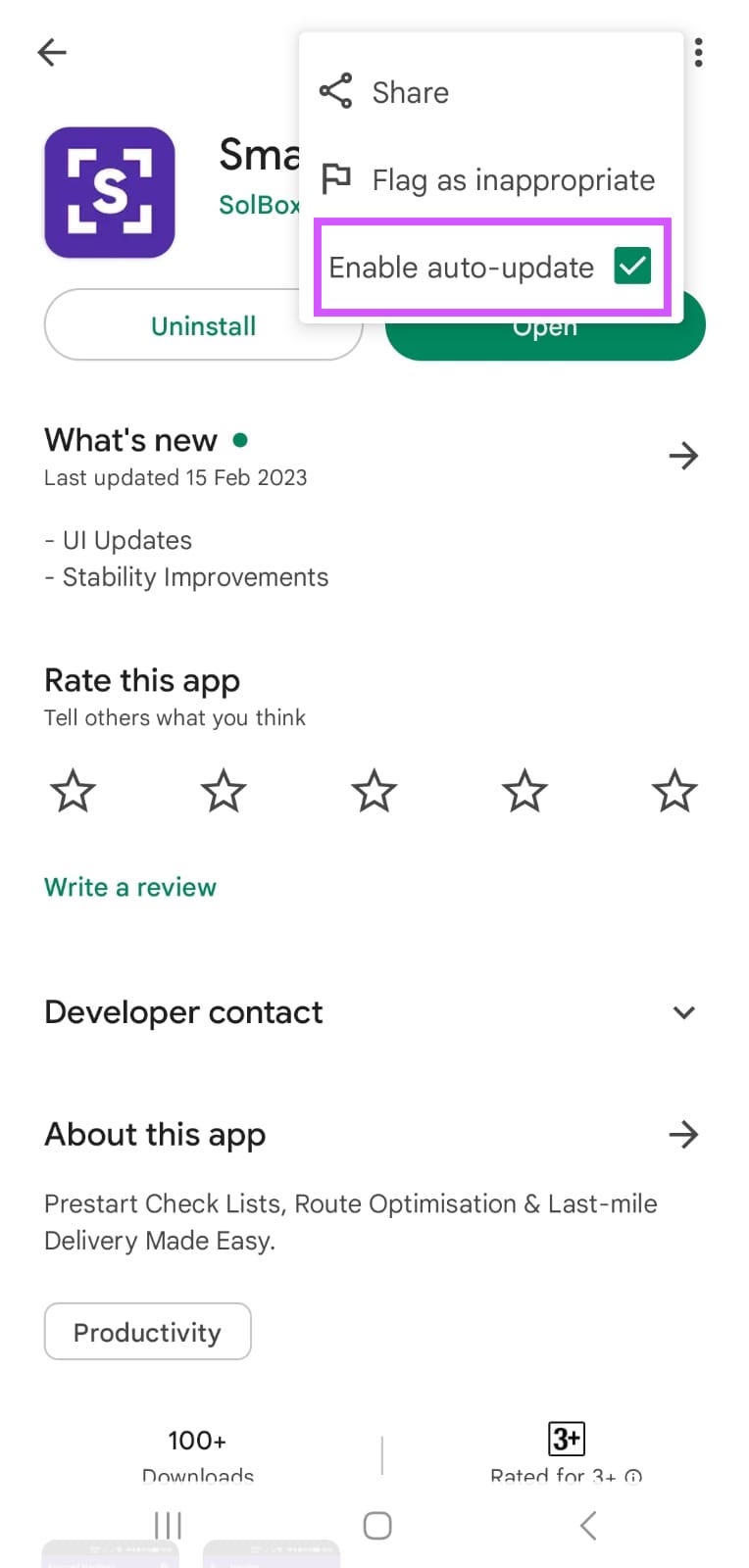 For Android, please check your "Network Preference" for auto-update apps. We recommend to turn on auto-update apps "over any network". If you set up auto-update apps over Wi-Fi only, you have to make sure that you connect to Wi-Fi for the app to be updated. Click
here
for more info.
Related Articles

Trouble Shooting: Driver App

Try the following steps if an app installed on your phone has any of these problems: Not syncing. Crashing. Won't open. Won't respond. Isn't working properly. After each step, restart your phone to see if it fixed the issue. Step 1: Check ...

How to check driver app version

We recommend all users to install the latest driver app version to not only avoid any issues but also get benefit from the newest features that we have. 1. Go to Drivers: https://smartmove.solbox.it/app/drivers 2. You can see the driver app version ...

How to use the SolBox Dashboard

Dashboard The dashboard is an overview of your operations. The Dashboard is used to View live the location of drivers View multiple manifests in one view, on a map Drag and drop unassigned/assigned orders to new or existing manifests Assign and/or ...

SolBox Route Auto Optimization

SolBox Auto optimization is a feature that allows Jobs to be planned and allocated automatically to drivers and vehicles in just a few clicks. The auto optimize feature requires all drivers and vehicles selected to have a timetable and depot ...

Add Timetables/Assign to driver

Timetables are used to assign to drivers, for working hours for each day of the week. Route Optimizing Manifest requires a driver to be assigned, and each driver MUST have a timetable attached to for the optimization to run. You have to assign ...