Getting Started with SolBox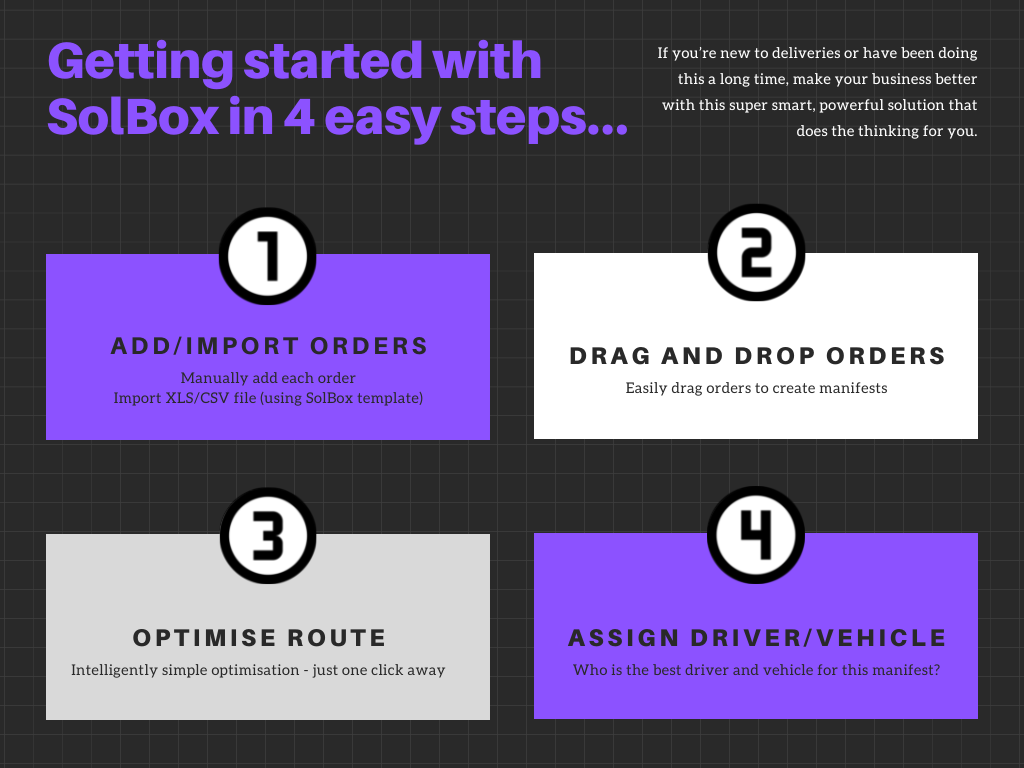 1. ADD/IMPORT ORDERS

1.1 Manually add each order
For a start, let's create a new order: click the button and select "New Order"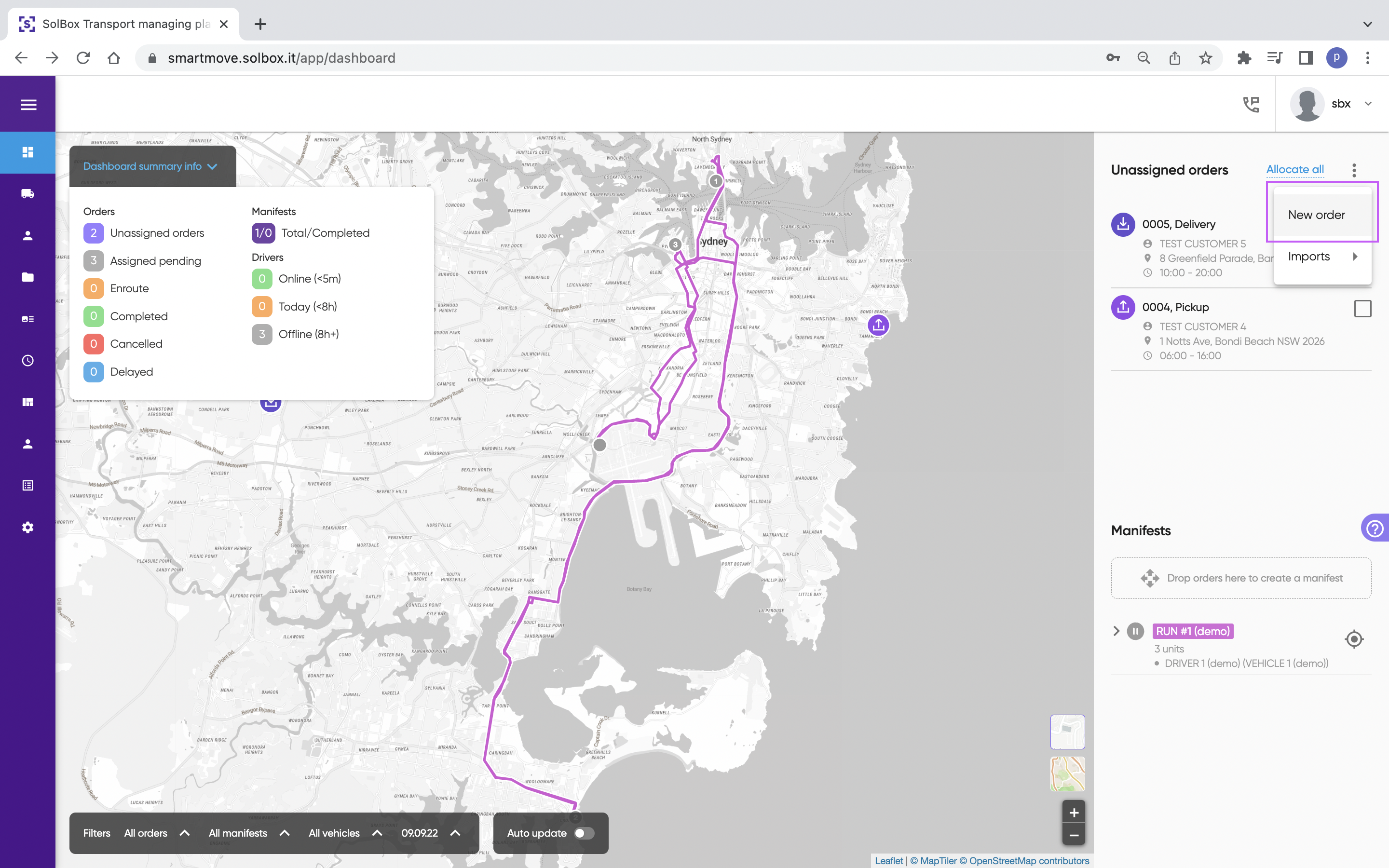 Within the "Delivery" section you can create a new customer and specify the delivery details.

Click "Save" once you filled out all the necessary information on the order to complete the order creation

If you put emails or phone numbers, customers will get notified ETA and Order Status automatically.

Please click
here
for more information.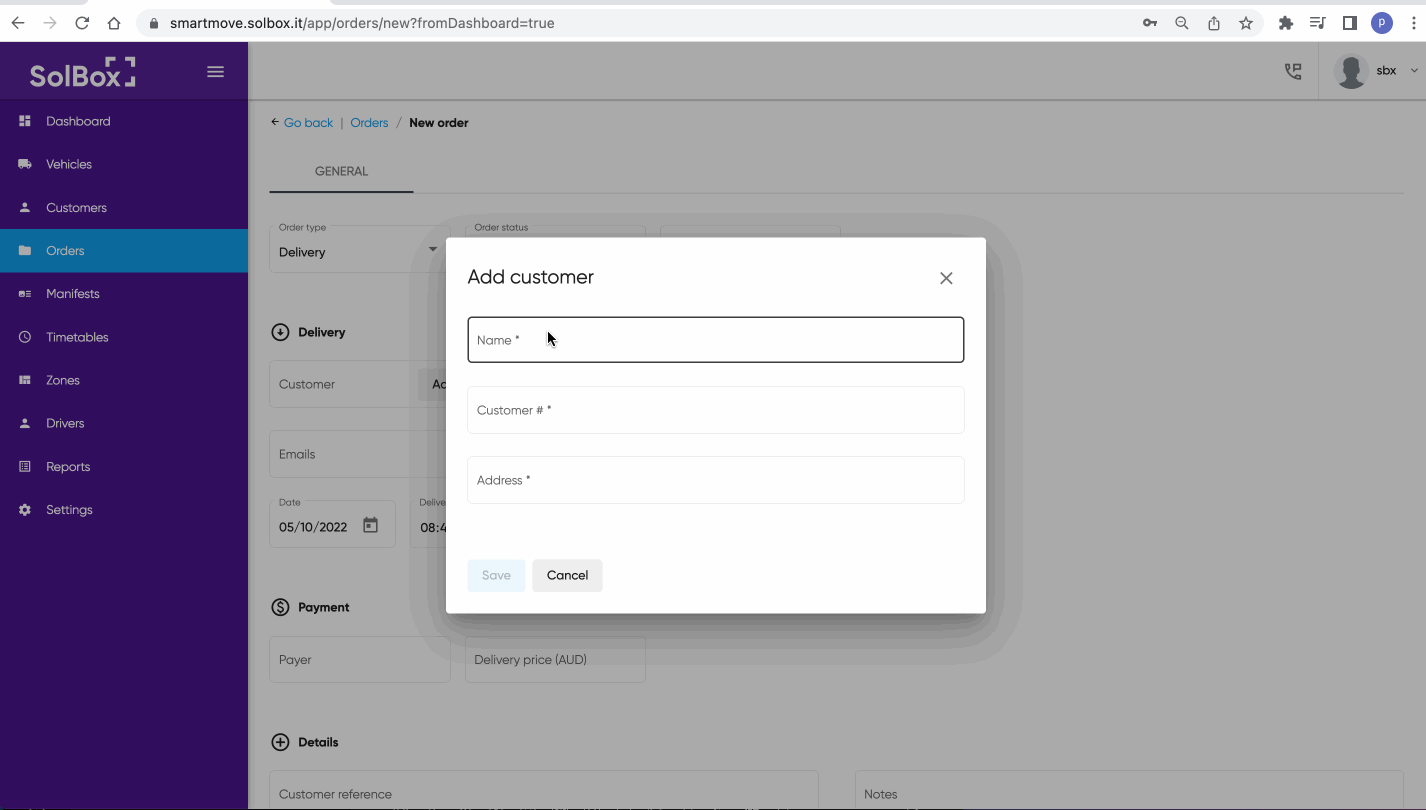 1.2 Import file


Go to:
How to import Excel file
for more information.
2. DRAG AND DROP ORDERS
Drag and drop unassigned orders from choosing icon on map or ticking orders on the right panel to an existing manifest.


Note: Zoom in map using + and - icon on the right bottom corner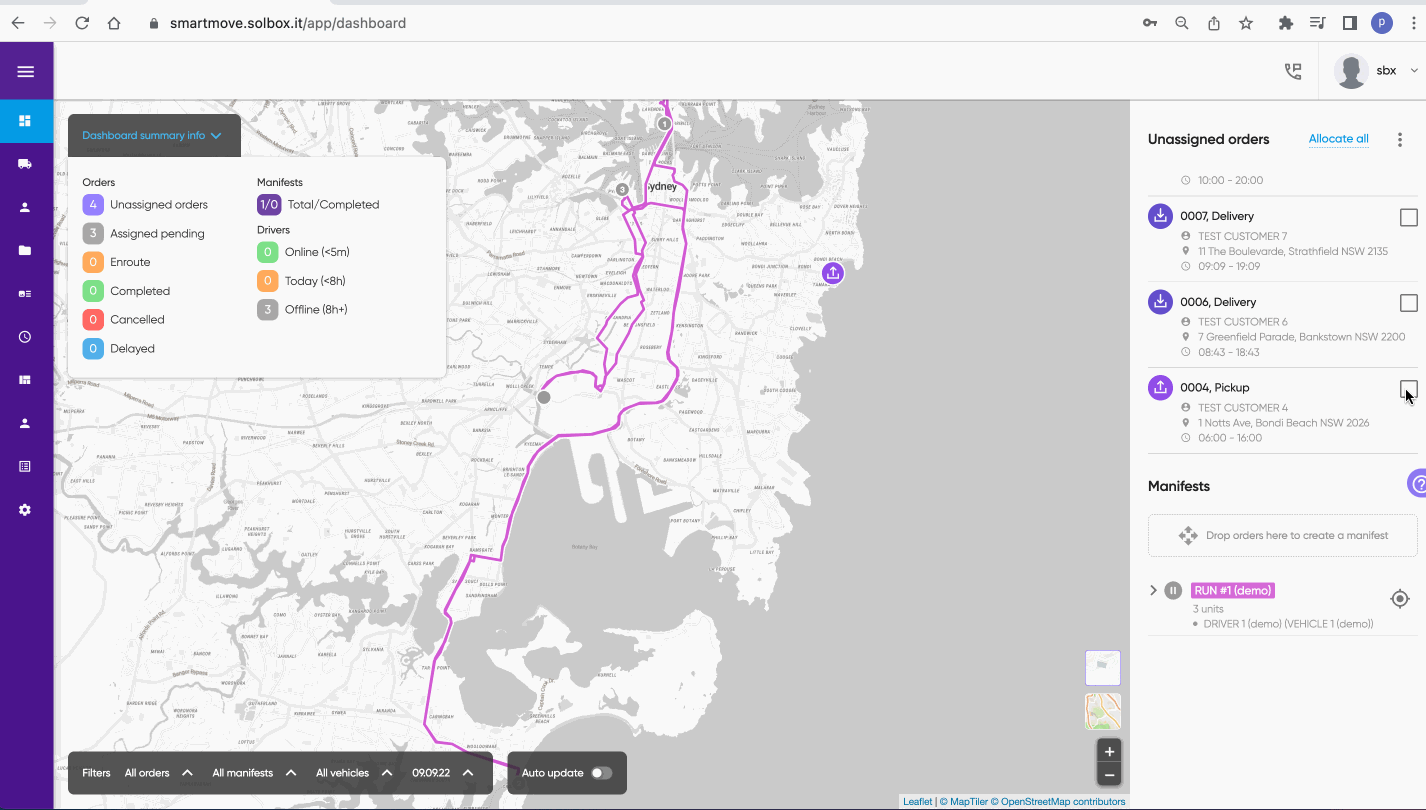 You can create new manifest by drag and drop orders to
"Drop orders here to create a manifest"

Note: You can assign driver and vehicle here.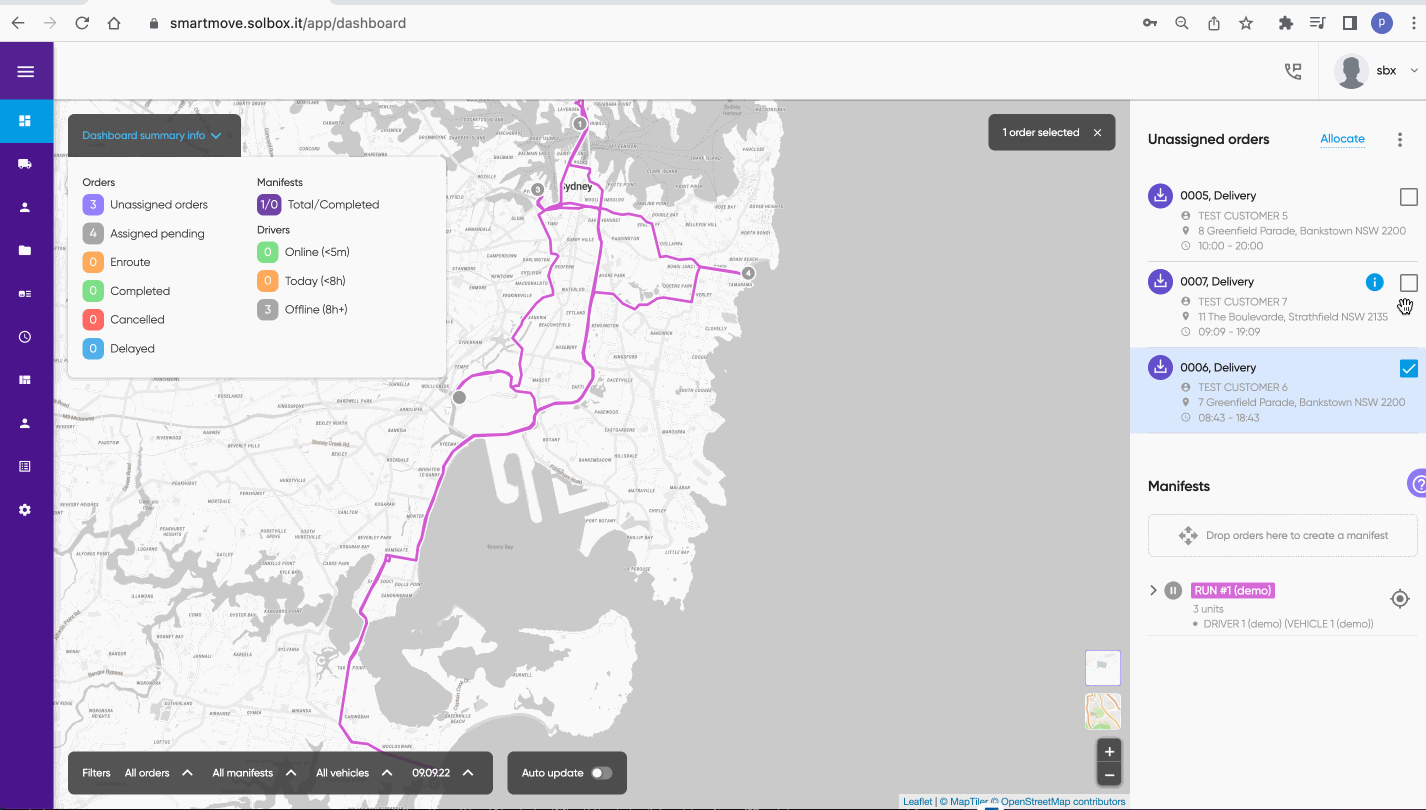 3. ROUTE OPTIMISATION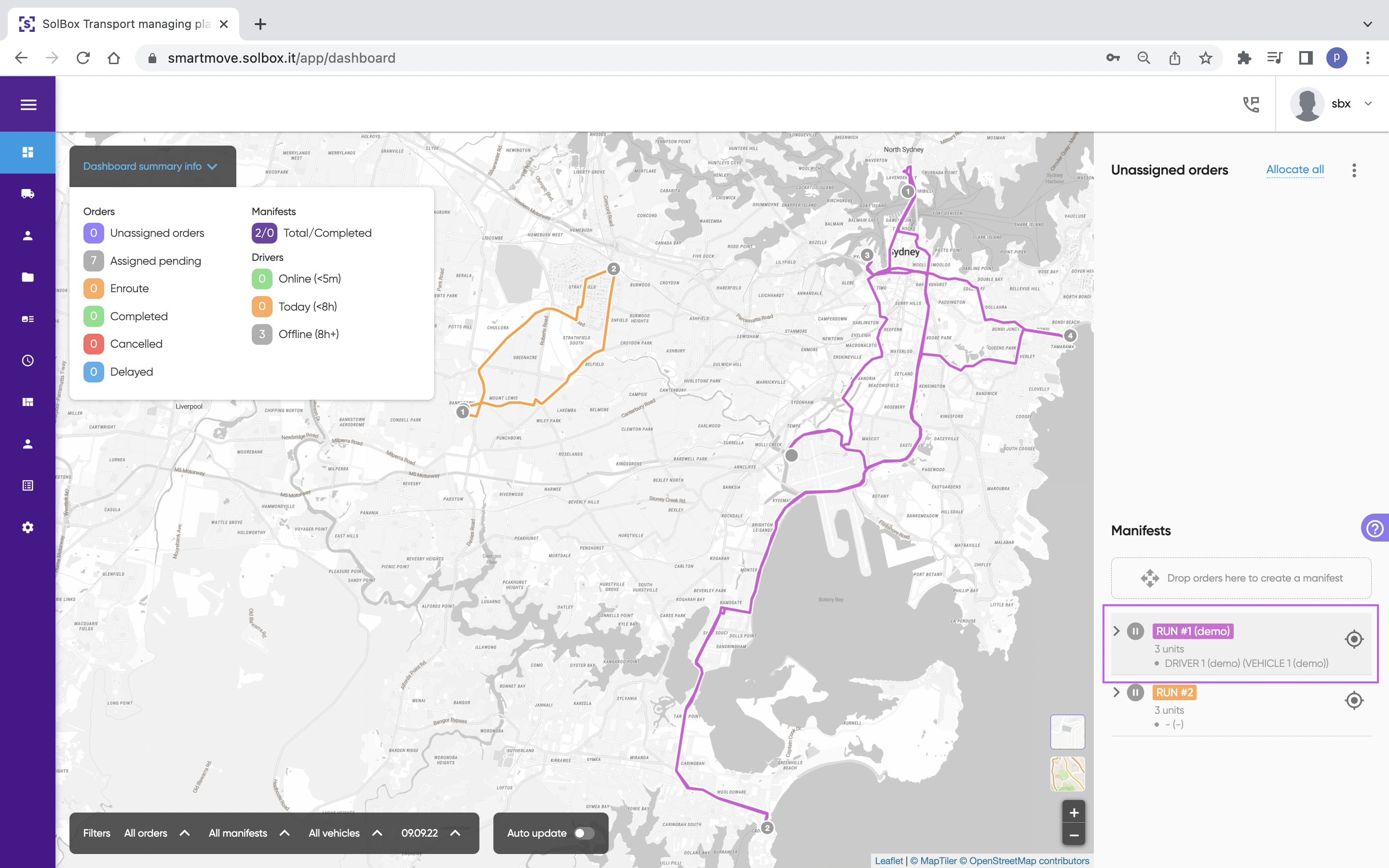 Click "Optimise route" > edit details > "Calculate" > "Save"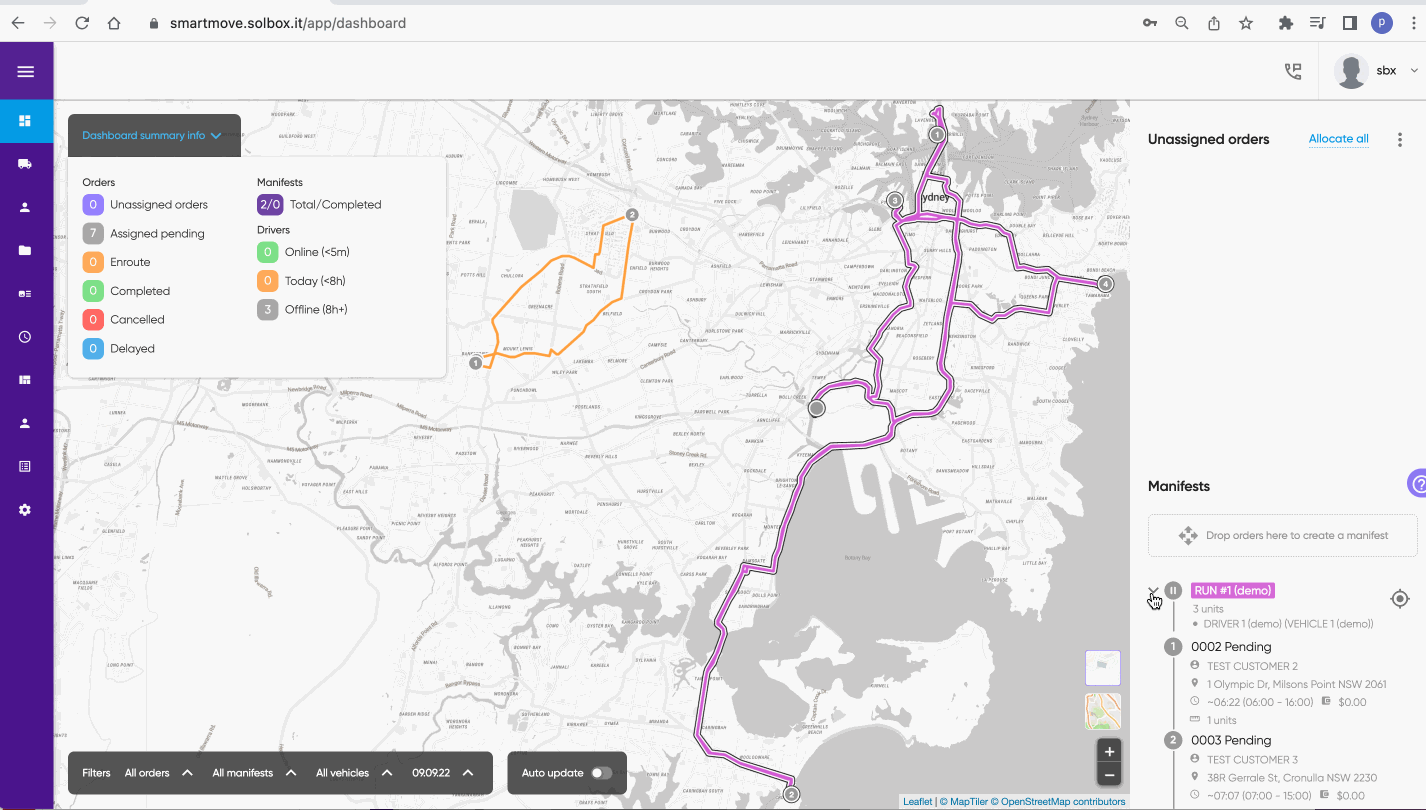 4. ASSIGN DRIVER/VEHICLE

Click into the manifest and click "Edit" to assign driver and vehicle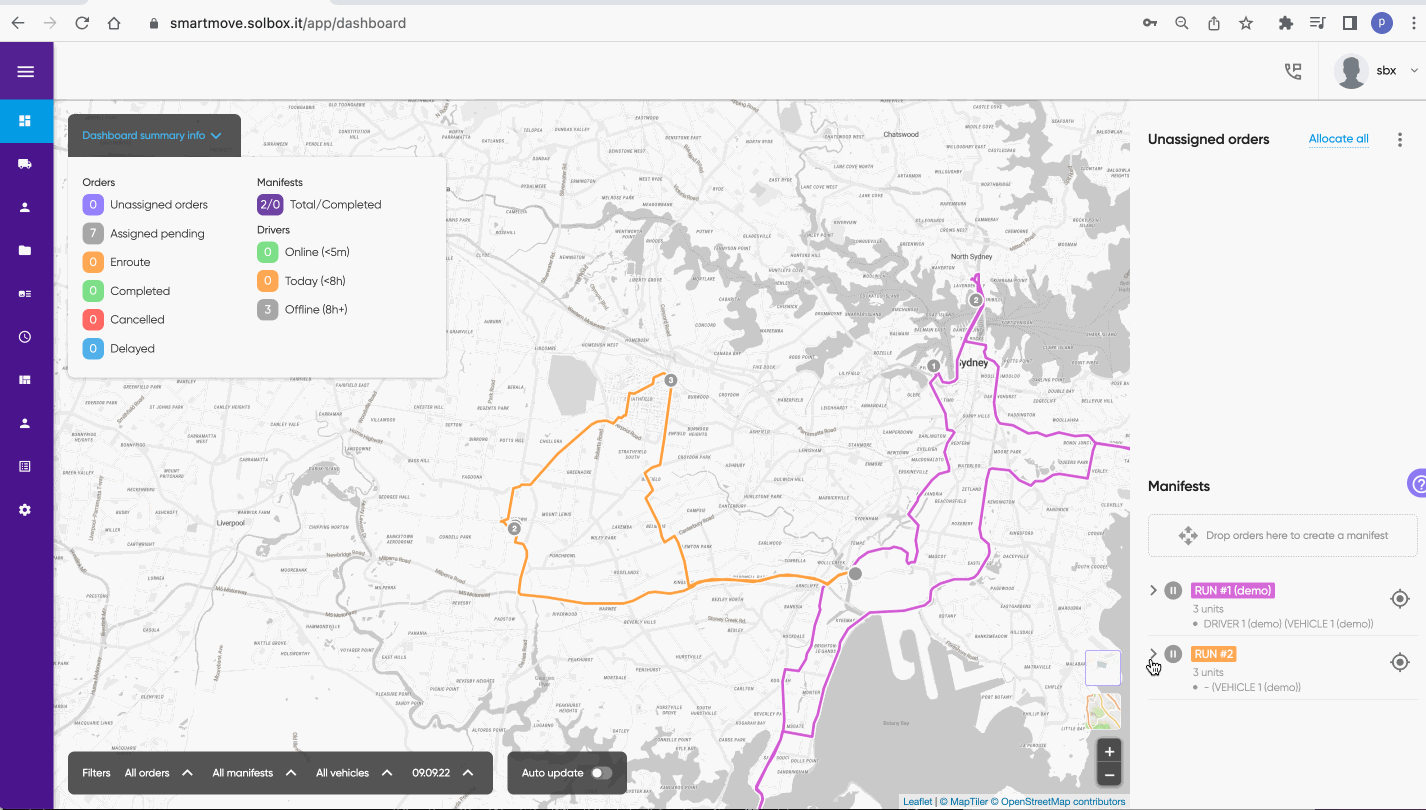 Your route optimisation is ready!
Related Articles

SolBox Route Auto Optimization

SolBox Auto optimization is a feature that allows Jobs to be planned and allocated automatically to drivers and vehicles in just a few clicks. The auto optimize feature requires all drivers and vehicles selected to have a timetable and depot ...

How to use the SolBox Dashboard

Dashboard The dashboard is an overview of your operations. The Dashboard is used to View live the location of drivers View multiple manifests in one view, on a map Drag and drop unassigned/assigned orders to new or existing manifests Assign and/or ...

Creating a new account on SolBox

Click on new account button Fill out all the fields Search for the address in the address field and select the address that will pop up. Enter Account name Full name, Parent Account, ABN, Website, Address, Phone Number, Time zone, Capacity Type, ...

Reports

Reports in SolBox can be created via the reports menu on the left side control panel. ​There are 7 types of report: Delivered Items Delivered Orders All Orders Tare Tracking Invoicing Report XDoc Con Note Report OBD Alarms Report Some reports are ...

Add zones

Zones can be created within the SolBox platform control panel, which will allow for imported orders via a spreadsheet or API import to group orders automatically and create a manifest within the zone. New manifests that are created will be ready to ...