Drivers are required to operate the SolBox platform, and are assigned to manifests, vehicles and complete manifest on the driver app. Each driver must have a unique name and login to the driver app. Each driver also requires an assigned timetable based on the working hours and orders that will be assigned to them. Each driver must have a start and finish location in their profile, which will be the depot or changed within the driver profile. Drivers can be added and passwords can be created to give drivers access via the mobile app at any time. Each manifest requires a driver and vehicle assigned to complete an order on the driver app.
2. Click "New Driver"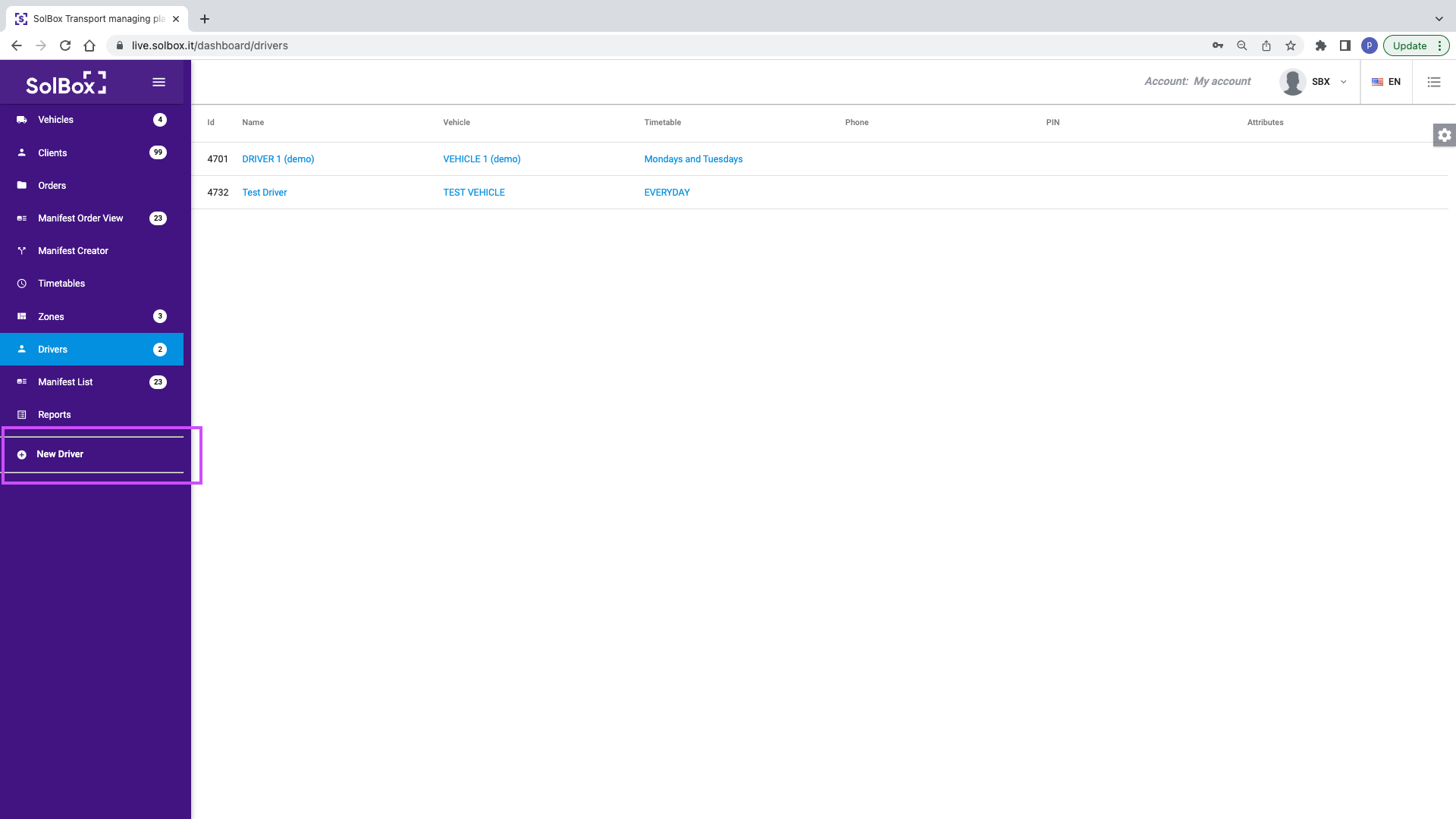 3. Fill out driver's details in "General"

3.1. Driver Full Name must be unique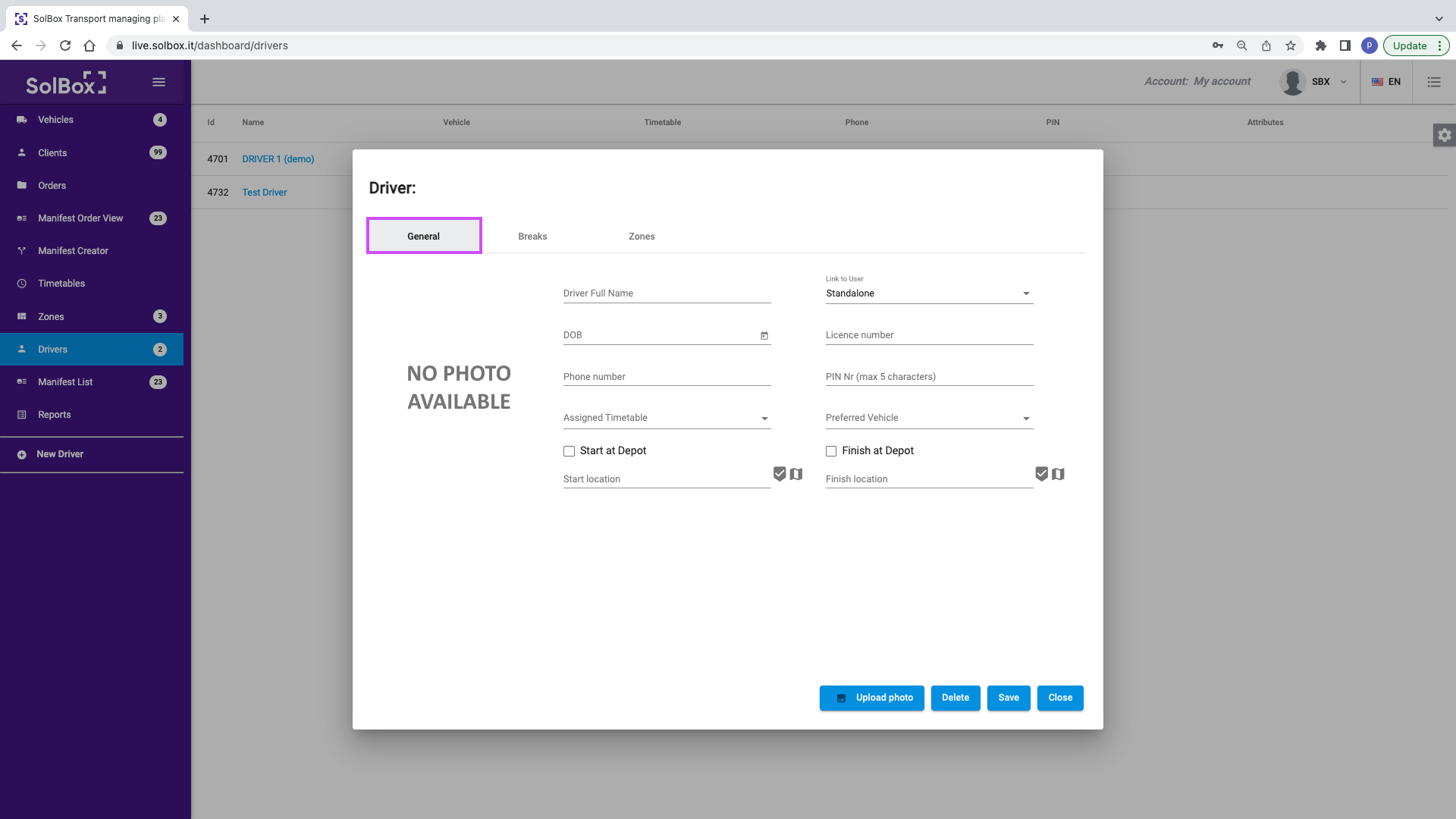 3.2. At "Link to User" select "Create New User" > create username and password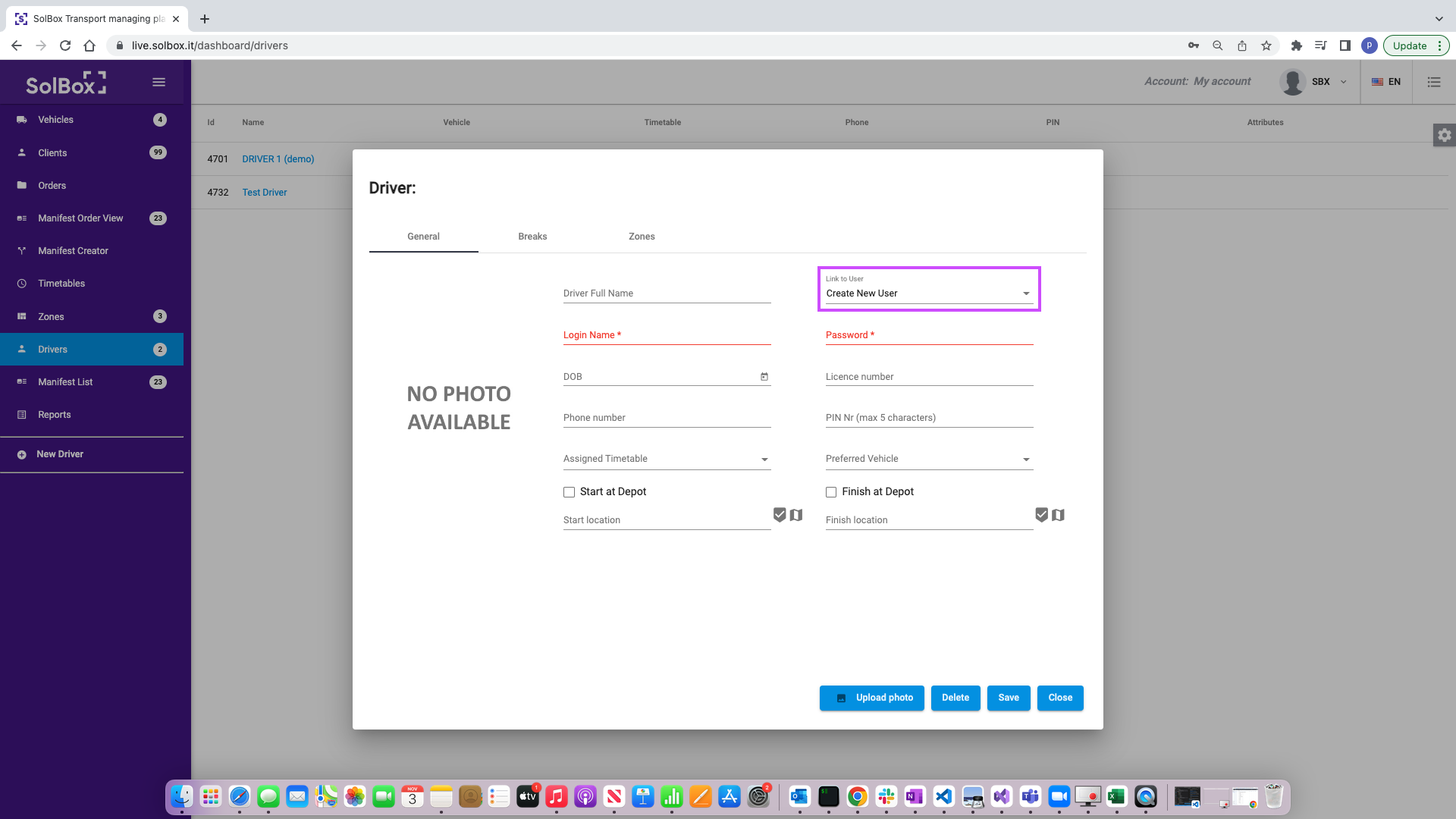 3.3. Click drop down at "Assigned Timetable" to select available
timetable
that you have created before.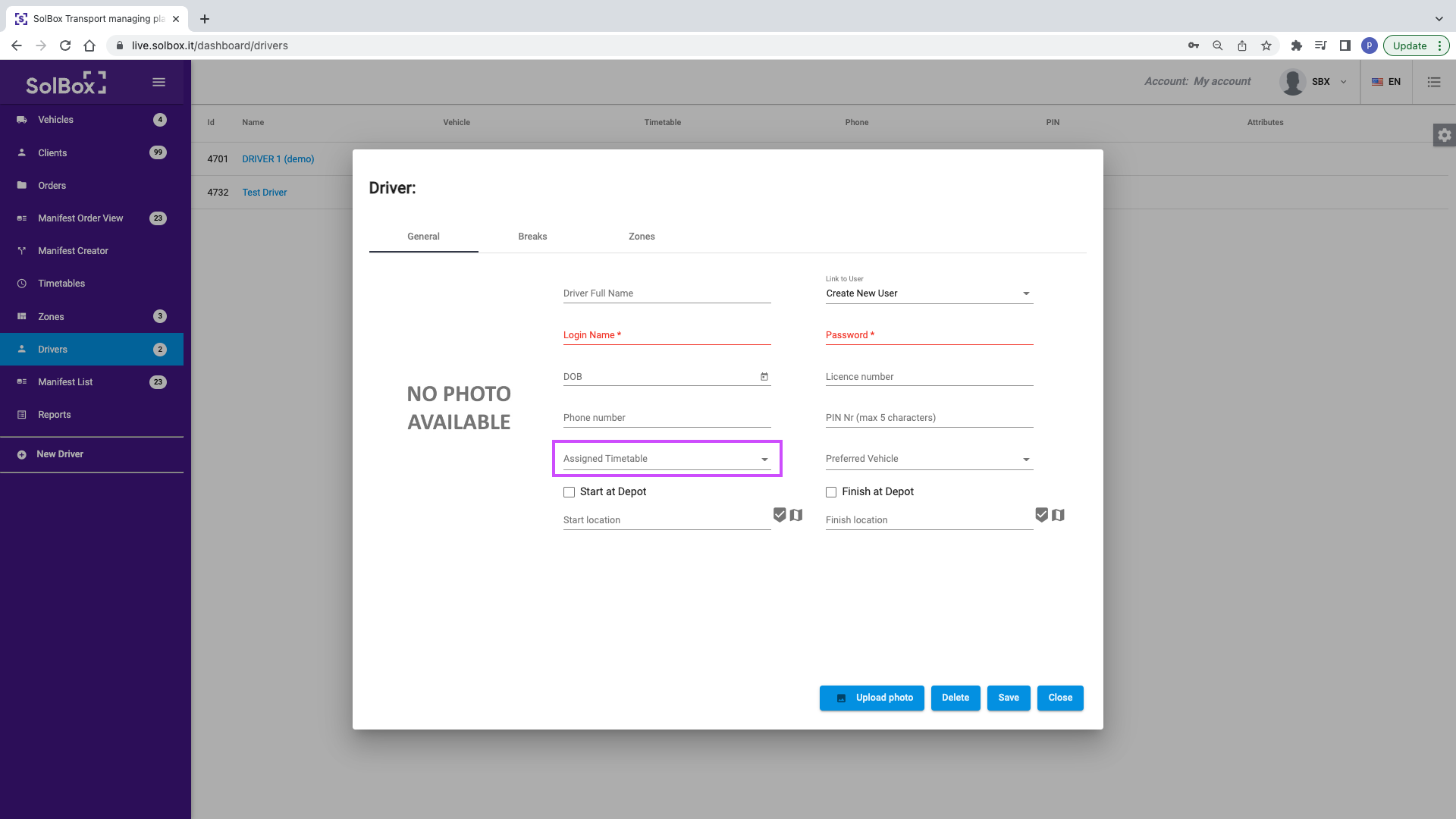 3.4 Click drop down at "Preferred Vehicle" to select availble
vehicle
that you have created before.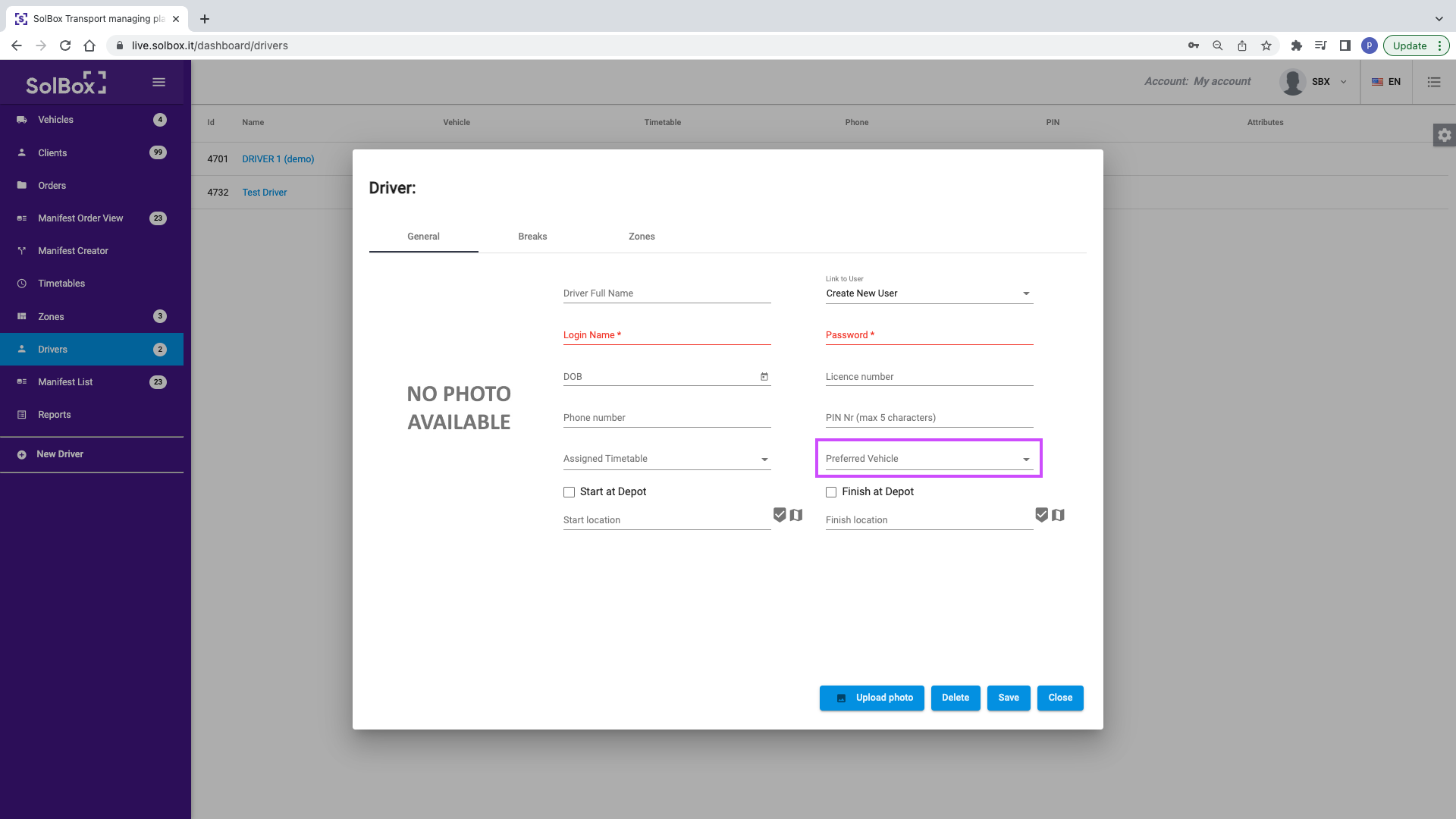 3.5 Tick "Start at Depot" or "Finish at Depot". Alternatively, you can type the addresses you want to add for "Start Location" and "Finish Location"

To verify the address, please click the icon on the right side of start and finish location fields.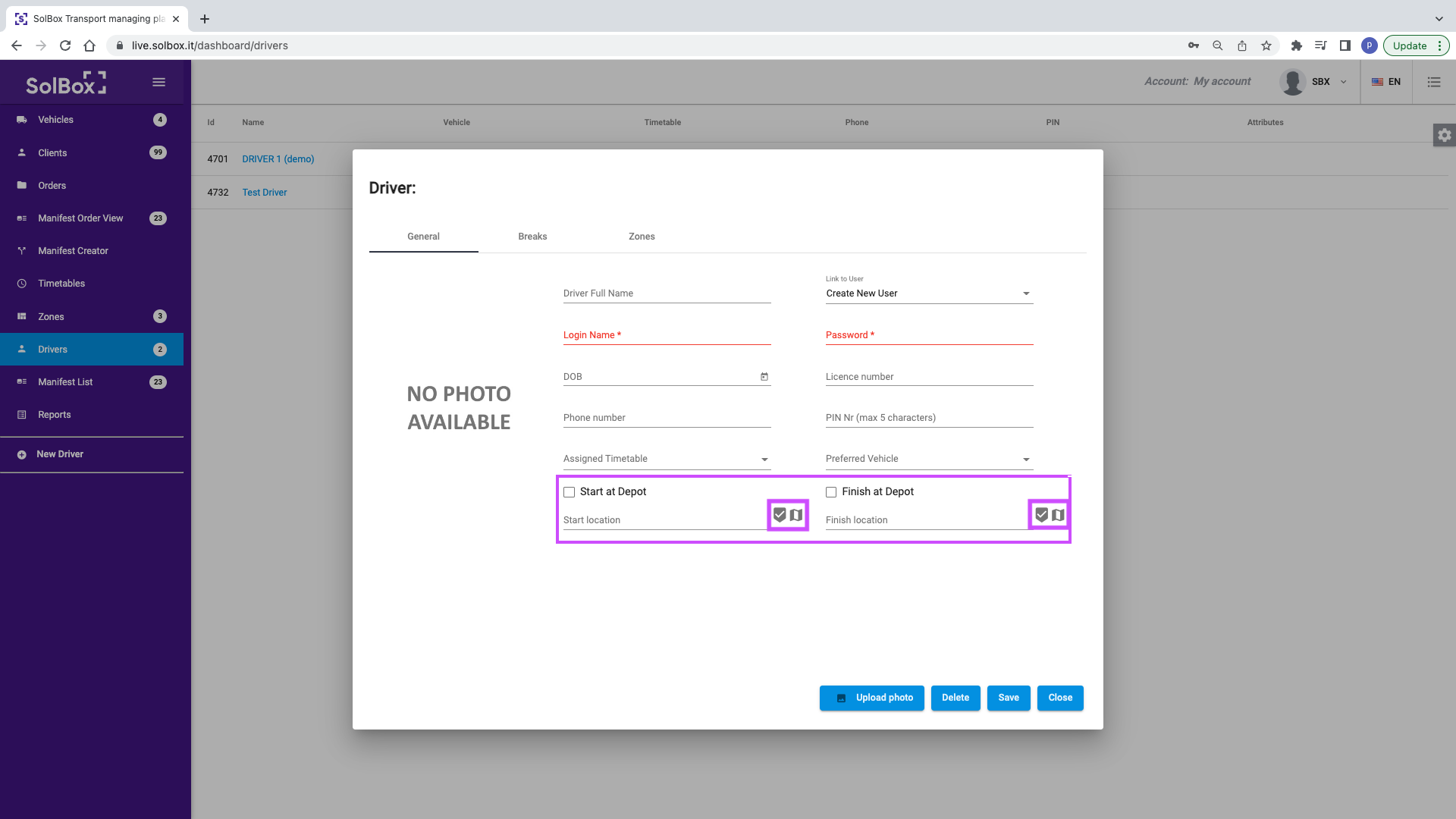 Click "Save" after you fill out all fields.
4. Fill out the driver's break time in "Breaks" > "Save".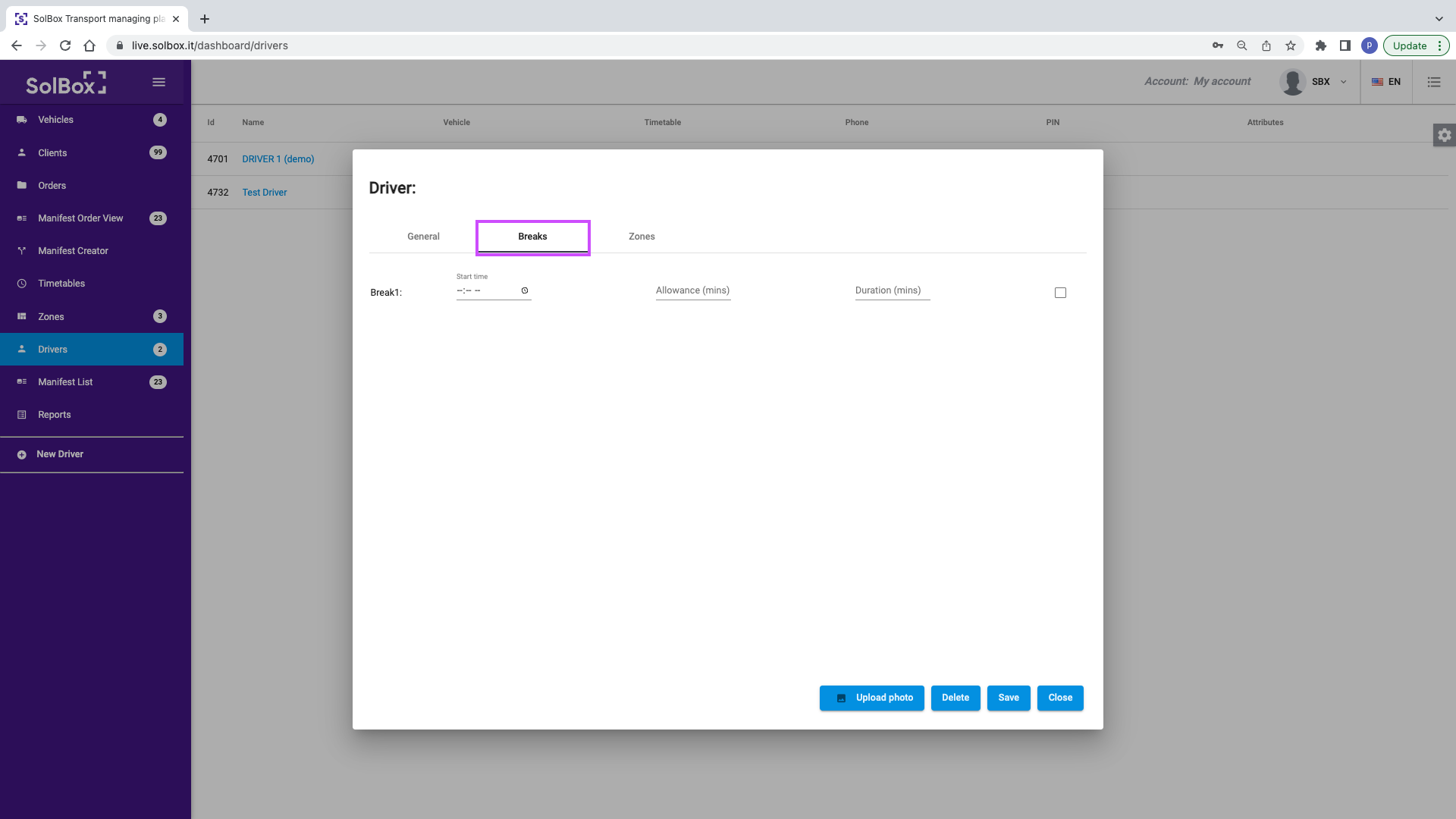 5. Select "Zones" that you want to asign to the driver.