1.1 Manually add each order
For a start, let's create a new order: click the button and select "New Order"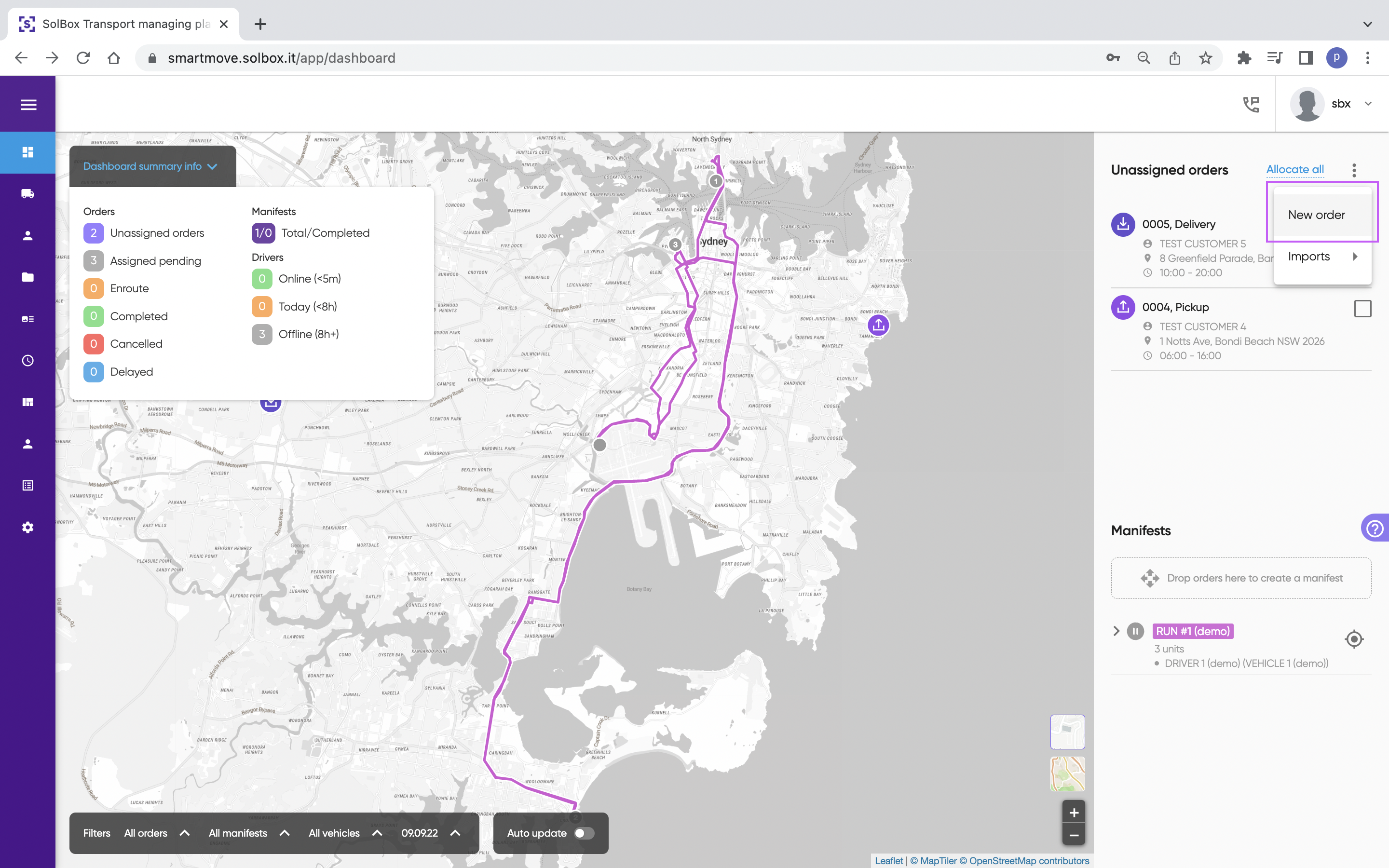 Within the "Delivery" section you can create a new customer and specify the delivery details.

Click "Save" once you filled out all the necessary information on the order to complete the order creation.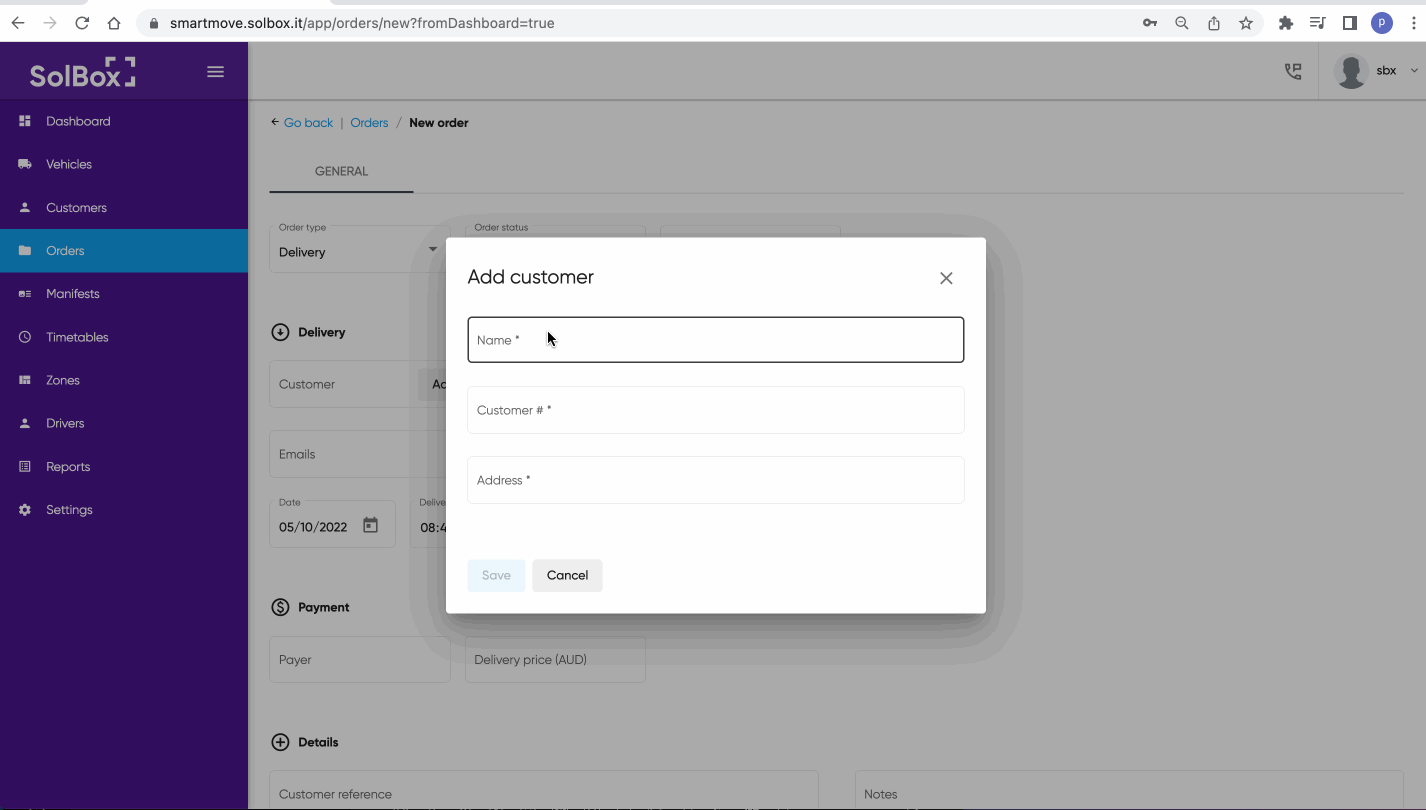 1.2 Import file


Go to:
How to import Excel file
for more information.
2. DRAG AND DROP ORDERS
Drag and drop unassigned orders from choosing icon on map or ticking orders on the right panel to an existing manifest.


Note: Zoom in map using + and - icon on the right bottom corner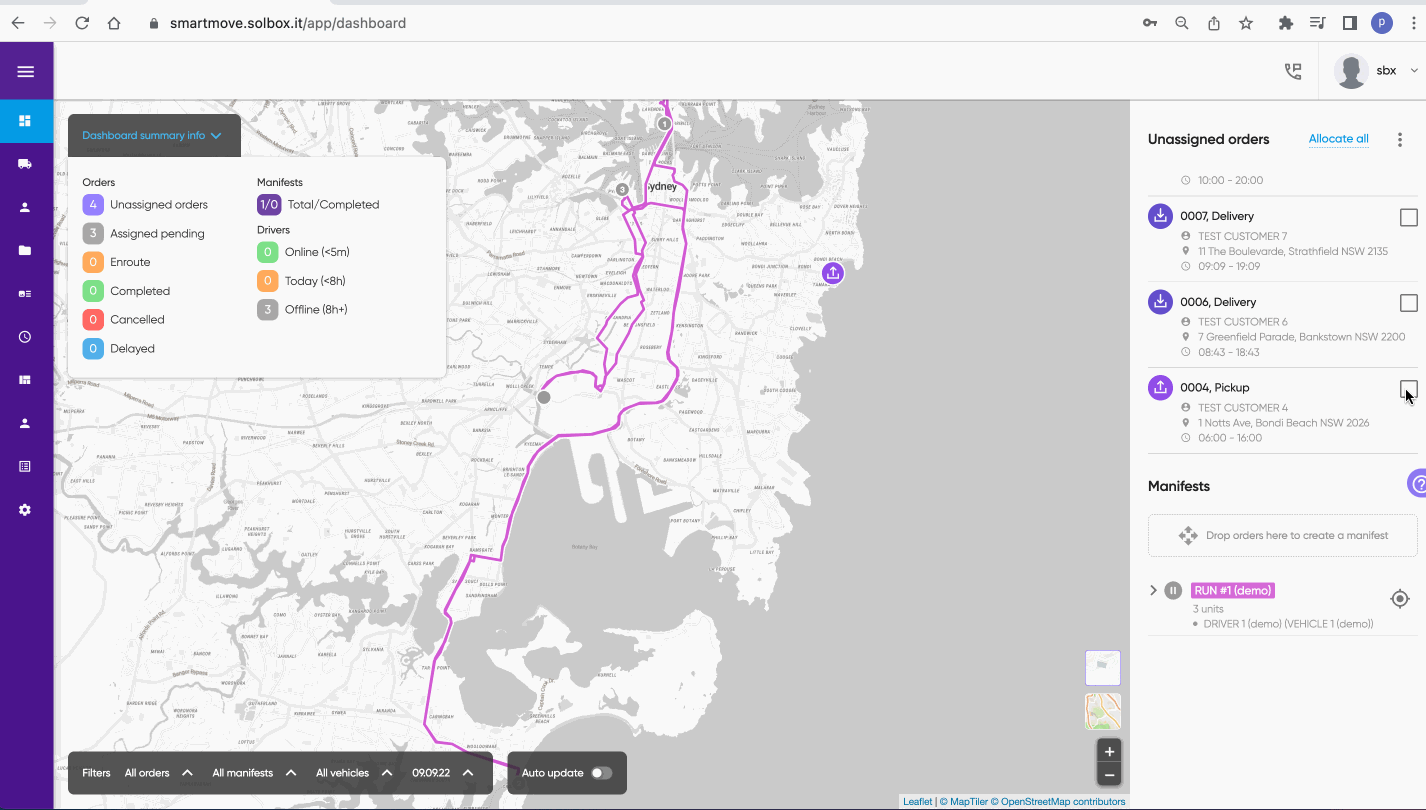 You can create new manifest by drag and drop orders to
"Drop orders here to create a manifest"

Note: You can assign driver and vehicle here.